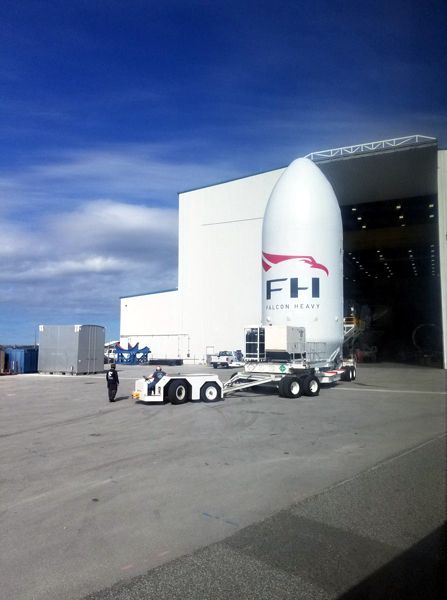 Emiliano C. Diaz de Leon
Earlier today,
SpaceX's
Falcon Heavy
rocket was rolled out to Launch Complex 39A at NASA's Kennedy Space Center in Florida to undergo a fit check and additional testing at the pad. As shown above, Elon Musk's Tesla
Roadster
is now encapsulated inside
the rocket's payload fairing.
Falcon Heavy's static-fire test won't occur till next week
(with its maiden flight still scheduled for late January)
, but it's great to see the launch vehicle vertical at its pad as it gears up to become the most powerful rocket in the world
(for the next two years)
once it finally soars beyond the Earth's atmosphere... Happy Thursday.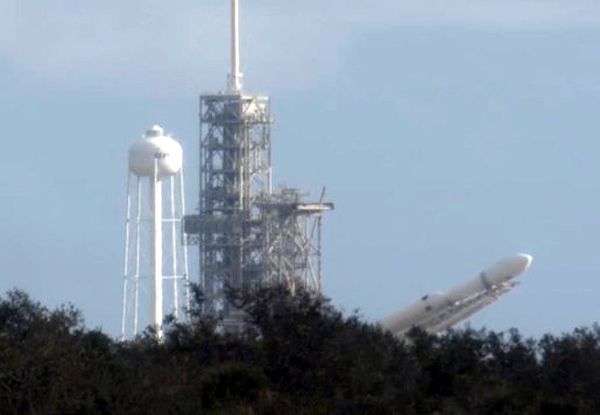 Spaceflight Now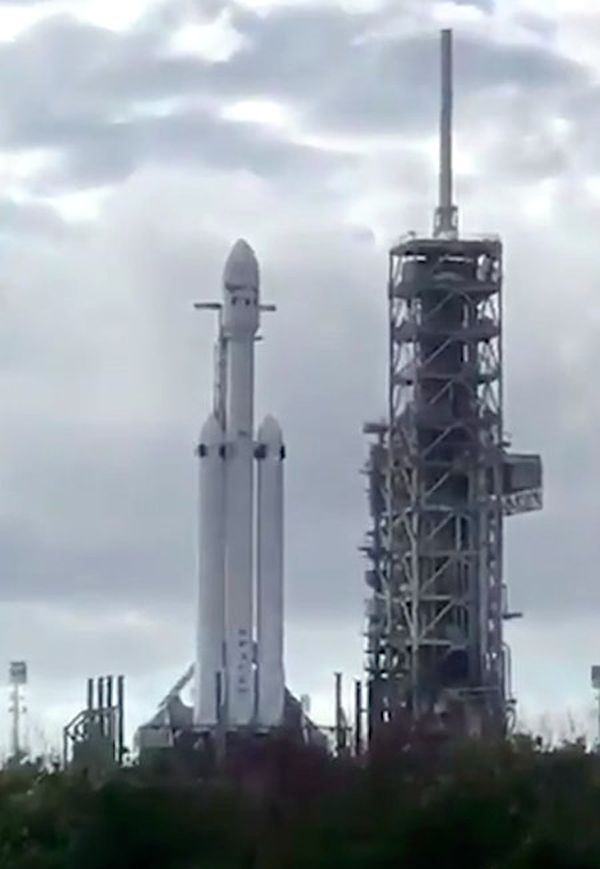 Kennedy Space Center Visitor Complex