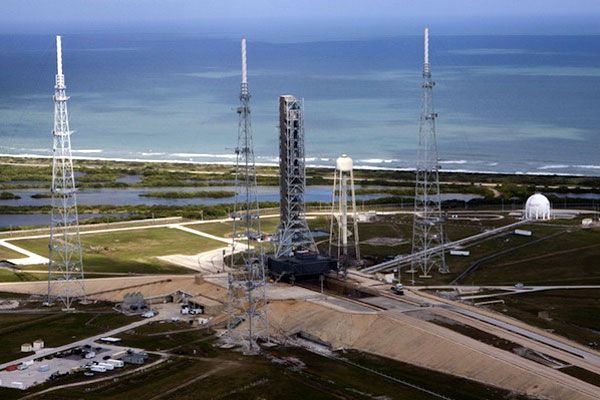 NASA / Kim Shiflett
BACK TO ITS CONSTRUCTION SITE...
After two weeks
being berthed atop
Launch Complex 39B at Kennedy Space Center
(KSC)
in Florida, the mobile launcher
(ML)
that will be used for NASA's
Space Launch System
(SLS)
as soon as 2017 was brought back to the site where it was originally built near KSC's Vehicle Assembly Building. The rollback occurred earlier today. For the next year or so, modification plans will be drawn by NASA and an engineering firm the agency will hire to begin outfitting the ML and make it compatible with the SLS. The effort will take an additional two years and $100 million to complete.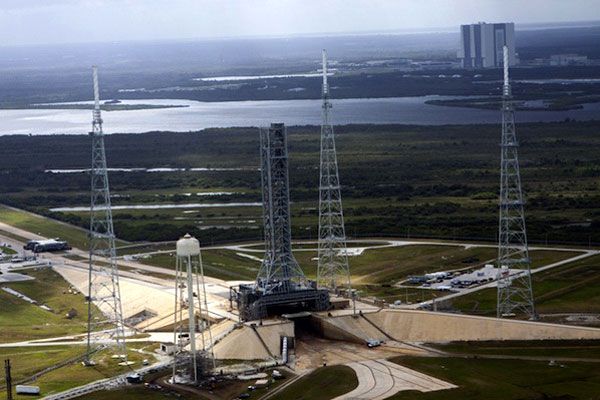 NASA / Kim Shiflett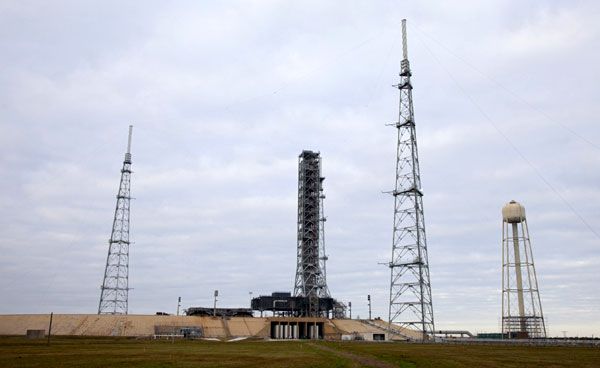 NASA / Frankie Martin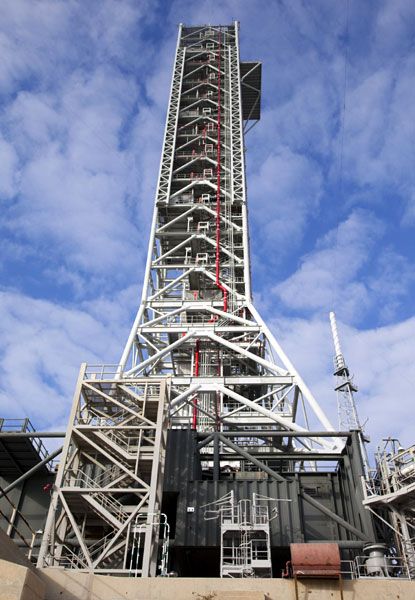 NASA / Frankie Martin