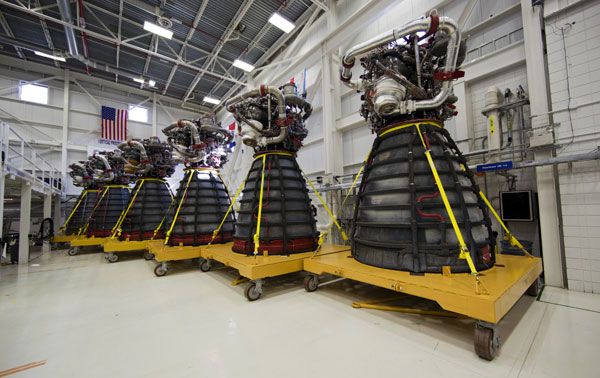 NASA / Dimitri Gerondidakis
PREPARING FOR THE FUTURE...
Last week, all 15 Space Shuttle Main Engines
(or SSMEs—9 of which are shown in the photos posted above and below)
were placed inside the Engine Shop at NASA's Kennedy Space Center in Florida. From there, they will be shipped out to the Stennis Space Center in Mississippi, where they will undergo temporary storage before being used on a future NASA rocket. That rocket will most definitely be the
Space Launch System
.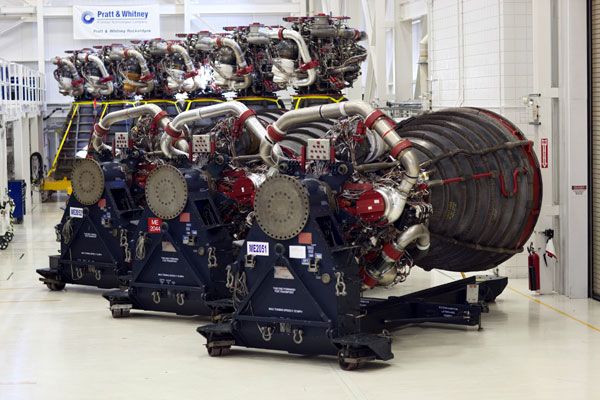 NASA / Dimitri Gerondidakis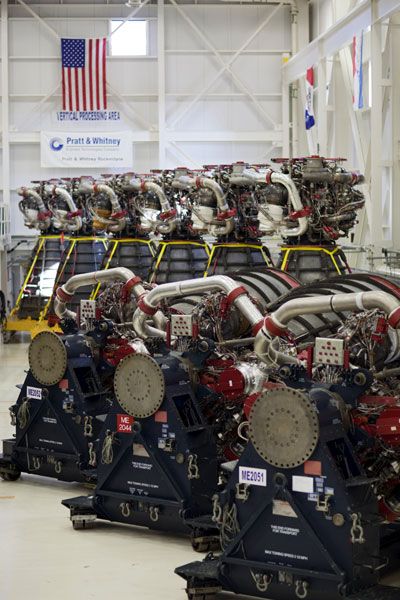 NASA / Dimitri Gerondidakis