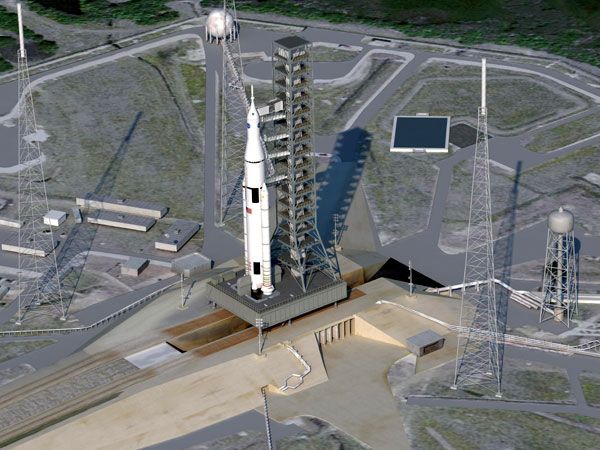 NASA
A MILESTONE AT THE PAD...
Earlier today, the mobile launcher
(ML)
that NASA will use for the
Space Launch System
(SLS)
was successfully berthed at Launch Complex 39B at Kennedy Space Center in Florida. Over the next two weeks, tests will be conducted on the ML to evaluate its structural integrity after being transported 4.2 miles from a parking site near the Vehicle Assembly Building to LC-39B
(which is now a 'clean pad')
atop a crawler-transporter. After the tests are completed, NASA will select an engineering firm that will conduct modifications to the ML to make it compatible with the SLS. The planning phase should last about a year or so. After that, modifications will begin on the ML itself—which should take another two years to implement at a cost of around $100 million. The changes to the ML should be finished in time for the SLS' inaugural flight in 2017.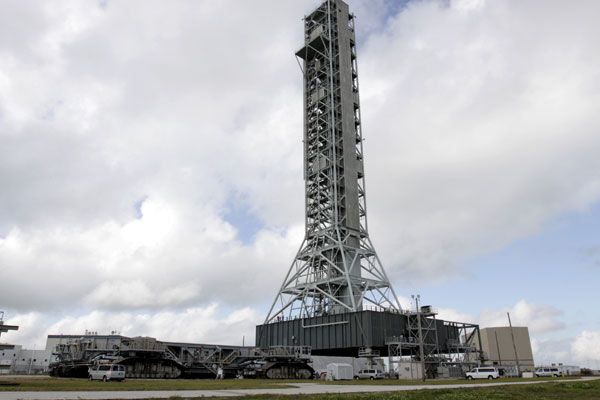 NASA / Kim Shiflett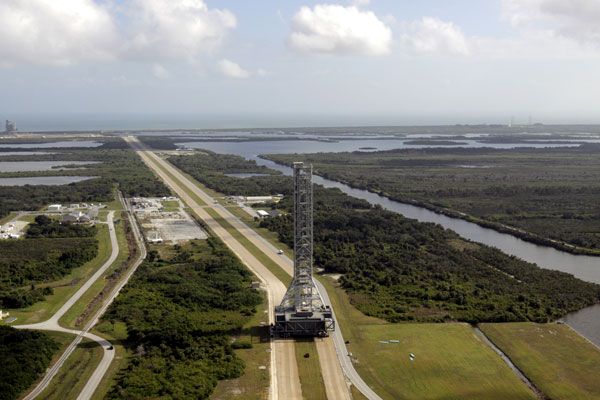 NASA / Kim Shiflett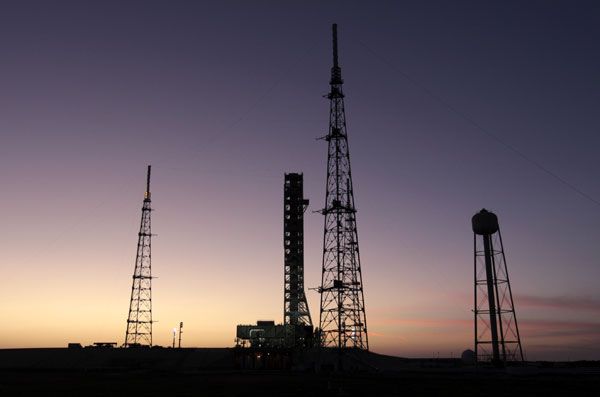 NASA / Kim Shiflett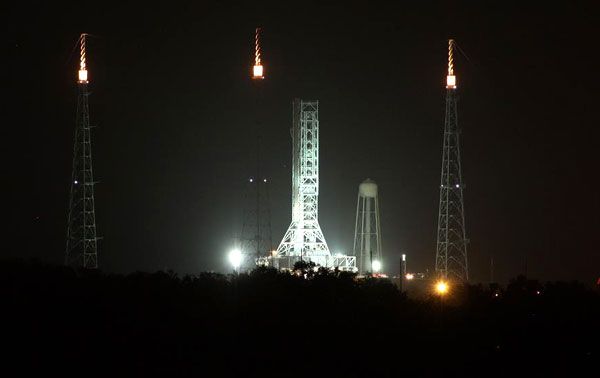 Stephen Clark - Spaceflight Now