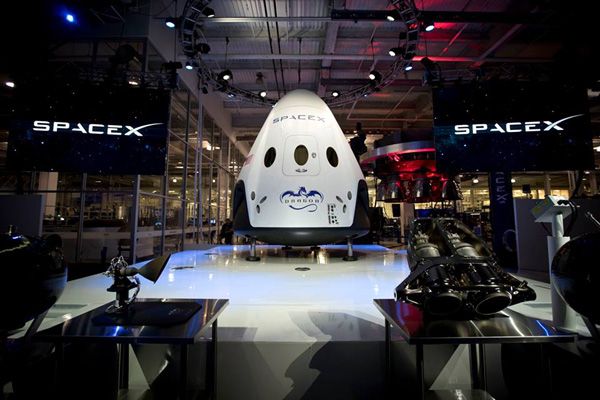 SpaceX
Two days ago,
SpaceX founder Elon Musk unveiled to the public the company's next-generation
Dragon
capsule...which is designed to ferry astronauts to the International Space Station as soon as 2016. Known as
Dragon V2
, this spacecraft is capable of transporting a total of seven crew members
(just like the space shuttle)
to orbit and would be able to land on the ground
(like Russia's Soyuz capsule)
using a set of powerful SuperDraco thrusters—which are the first rocket engines to ever be fabricated using 3-D printers. Dragon V2 also comes with standard parachutes if any of the thrusters stop functioning during the descent towards the surface after the capsule re-entered Earth's atmosphere. Dragon V2 is set to conduct its first unmanned test flight by the end of next year...most likely from Launch Complex 39A
(where Apollo 11 lifted off from in 1969, and the first and final space shuttle missions began in 1981 and 2011, respectively)
at the Kennedy Space Center in Florida. SpaceX officially leased LC-39A from NASA
last month.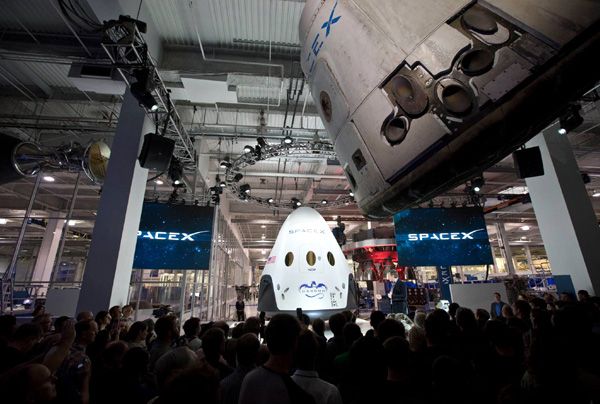 SpaceX
SpaceX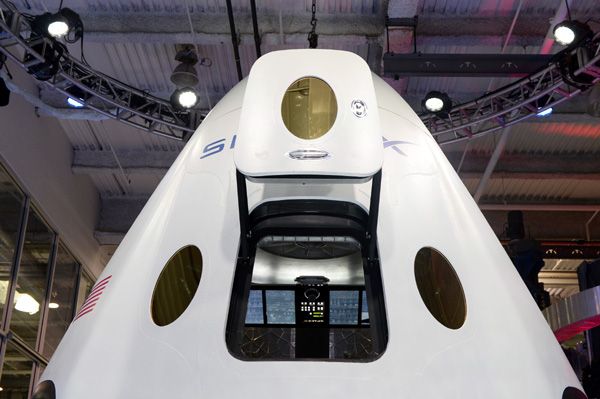 Kevork Djansezian / Getty Images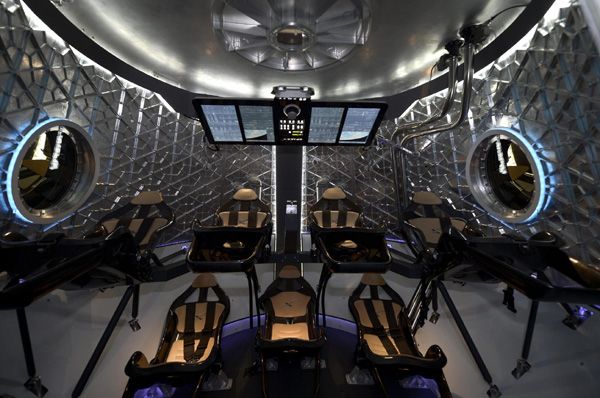 EPA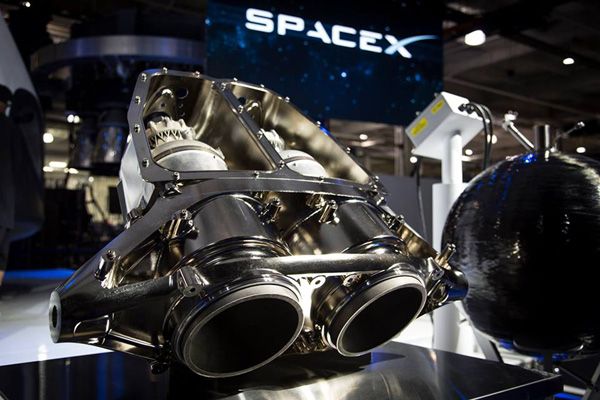 SpaceX