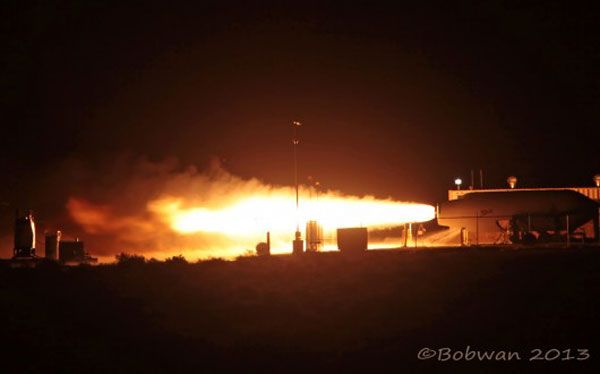 A Milestone for SpaceShipTwo...
On February 28 of this year, Virgin Galactic's suborbital spacecraft entered a new phase in its test program when its RocketMotorTwo
(RM2)
engine
was successfully fired
at the Mojave Air and Spaceport in California. The test-fire
(above)
—which resulted in a 50-foot-long flame shooting out from RM2 that created a trail of smoke extending about a mile behind the booster—took place at night. The second test
(below)
, which occurred
more than two weeks ago
on March 13, was also successful. A few more qualification tests will be conducted on RM2 before it is inevitably attached to
SpaceShipTwo
itself and finally sends the vehicle on a 60-plus-mile journey above the Earth. The goal to send commercial passengers into space will soon be in sight.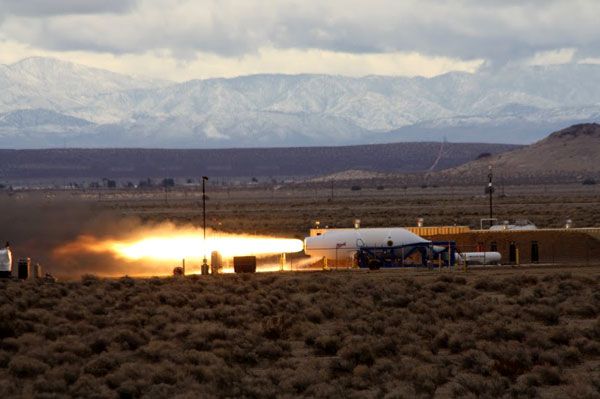 Scaled Composites / Tom Nault