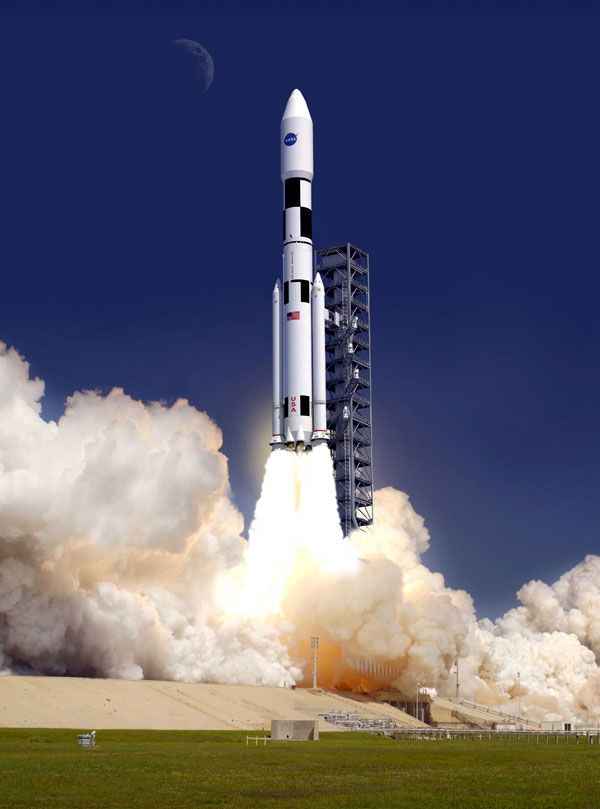 NASA / MSFC
Check out this updated artwork
depicting the
Space Launch System
(SLS)
lifting off from its Launch Complex
(LC)
-39B pad at Kennedy Space Center
(KSC)
in Florida.
In the original illustration,
re-posted below, the 'Block I' crew version of the SLS is visualized roaring off the pad at KSC's LC-39B. In the new image above, the 'Block II' cargo version
(which will be capable of delivering payloads that weigh 130 metric tons into Earth orbit)
is shown rising up towards the cosmos—with the inclusion of the Moon being appropriate in this rendition of NASA's next heavy-lift launch vehicle; seeing as how this is the SLS configuration that will be capable of sending up hardware for lunar, Near-Earth Asteroid or Mars missions. However, the Block II version of SLS will not be operational till at least 2025...making the sight of a 400-foot-tall rocket soaring up into the sky from Florida's Space Coast a pipe dream for now.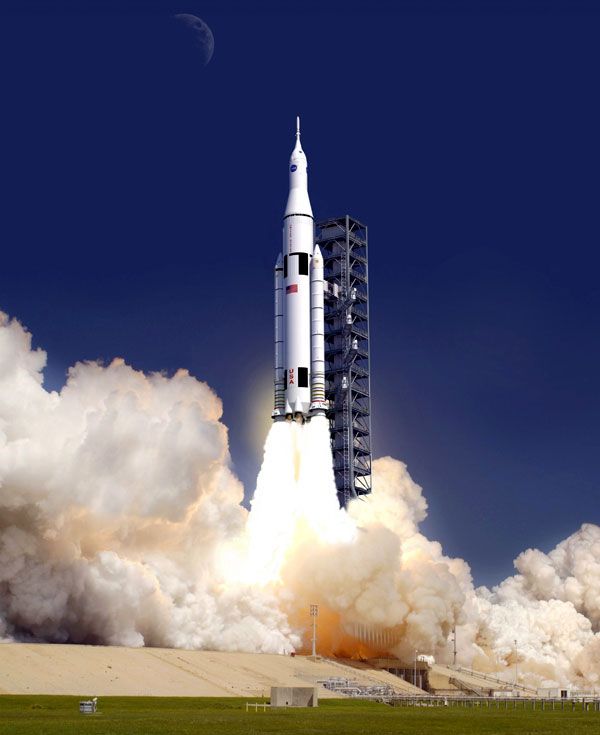 NASA