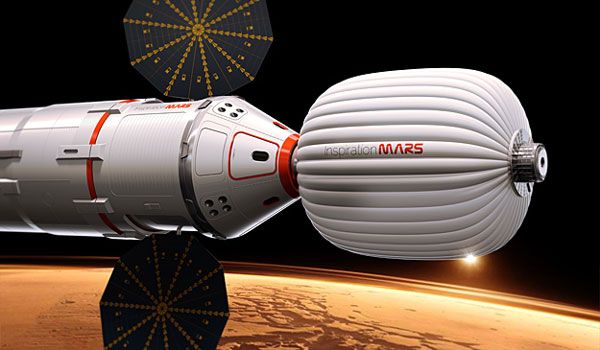 Inspiration Mars Foundation
Images of the Day...
This week was a busy one in terms of human spaceflight-related announcements and milestones taking place within the U.S. government and non-government space sectors. On the government side, NASA made progress in the development of the
Space Launch System
(SLS)
and
Orion Multi-Purpose Crew Vehicle
(MPCV)
by mating a Launch Abort System replica to a boilerplate model of the MPCV and its service module inside the Vehicle Assembly Building, at Kennedy Space Center in Florida. This milestone gave KSC workers a taste of what it will be like to process the
real
SLS once the rocket becomes operational...hopefully as early as 2017. Also in Florida, SpaceX conducted a successful test fire of the
Falcon 9
vehicle that will launch
Dragon
on mission
CRS-2
tomorrow morning
(you can read a brief entry about the test fire here)
. While SpaceX is a private company, its milestone is obviously important to the government sector because of its continuing support of logistics operations to the International Space Station
(ISS)
.
NASA / Charisse Nahser
In terms of the non-government space sector, millionaire Dennis Tito—who became the first 'space tourist' to visit the ISS in 2001—announced yesterday that a foundation he set up, Inspiration Mars, will be planning to launch the first manned trip to Mars as early as January 5, 2018. It would take the spacecraft, which will carry two crew members
(possibly a married couple)
seven months to reach the Red Planet
(on August 20, 2018)
...and another nine months to return to Earth
(on May 21, 2019)
. The mission would rely on NASA expertise as well as hardware provided by SpaceX
(Dragon, no doubt)
and Bigelow Aerospace
(the inflatable modules used for its Genesis space stations)
. The trip would only involve flying by Mars instead of landing on it—thus reducing the cost and risk that NASA itself is trying to mitigate as it plans for a trip of its own to Earth's rust-colored planetary neighbor, targeted for the 2030s. It definitely remains to be seen if Tito's 501-day voyage to and from the Red Planet comes close to becoming a reality.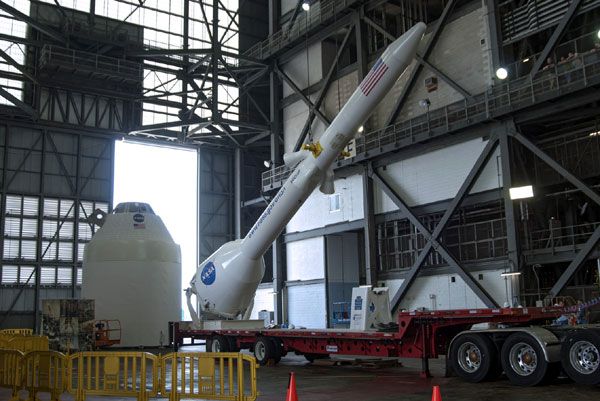 NASA / Charisse Nahser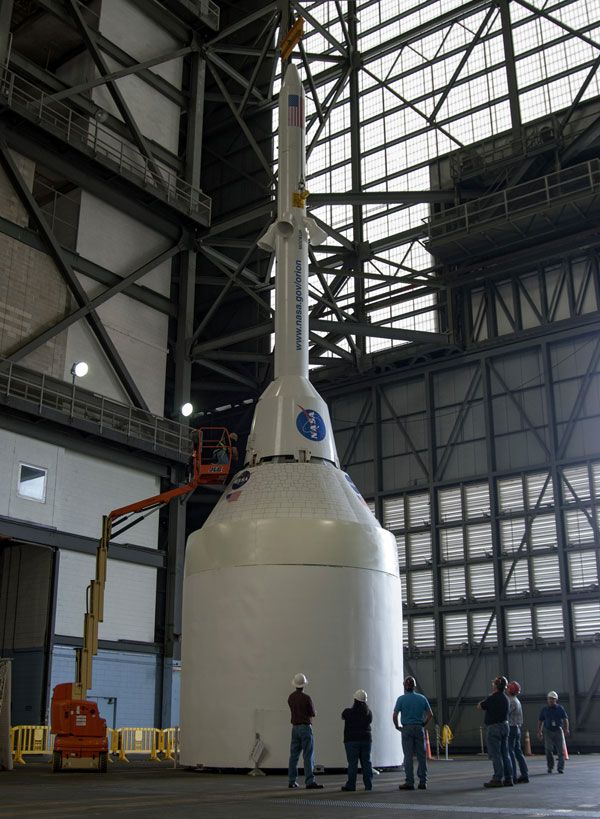 NASA / Charisse Nahser