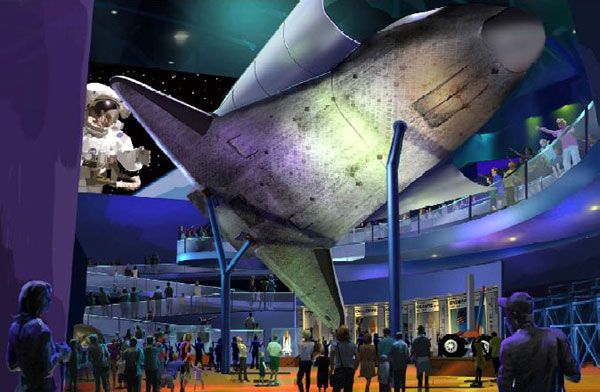 Delaware North Companies Parks & Resorts
Atlantis is now home...
Amid a throng of Kennedy Space Center
(KSC)
workers, their families, friends and fireworks, the orbiter
Atlantis
finally arrived at her final resting place at the KSC Visitor Complex in Florida, after an hours-long journey from the Vehicle Assembly Building to her new $100 million exhibit earlier today. Even though KSC itself won't truly be worth visiting again till 2015
(when other commercial spacecraft such as the Boeing CST-100 join SpaceX's Dragon in soaring to the International Space Station from Cape Canaveral)
or 2017
(when NASA's Space Launch System lifts off on its inaugural flight to the Moon from Launch Complex 39B)
, folks visiting the Visitor Complex will have an awesome exhibit to check out once Atlantis officially goes on display next July.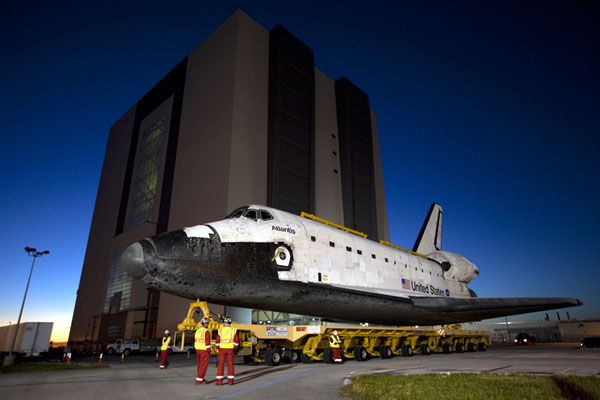 NASA / Tony Gray
Discovery
is sitting nicely inside the Udvar-Hazy Center in Virginia,
Endeavour
has begun inspiring a new generation of scientists and engineers who are visiting her at the California Science Center in Los Angeles,
Enterprise
...needs to be repaired following the damage she sustained in New York City during Superstorm Sandy
(take a deep breath and relax, Dayton and Houston)
, and Atlantis will soon impart her own legacy to the public in 2013. The space shuttle program is truly history.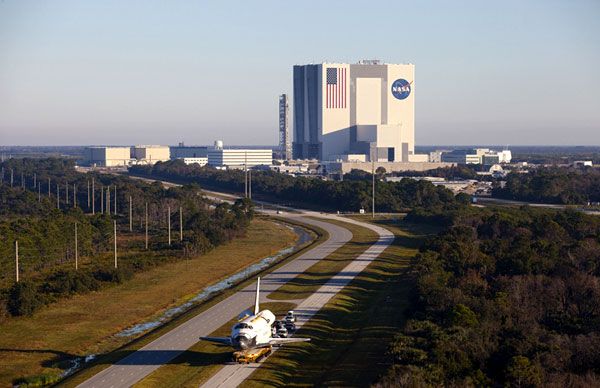 NASA / Kim Shiflett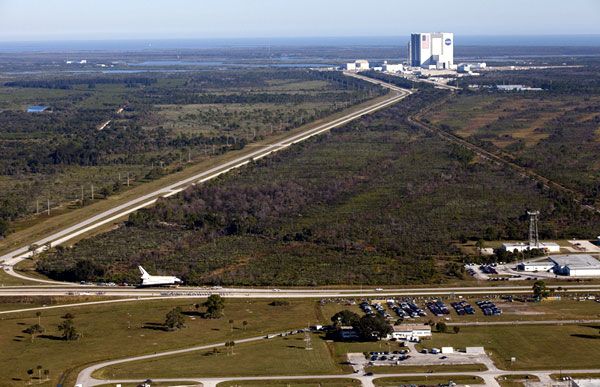 NASA / Kim Shiflett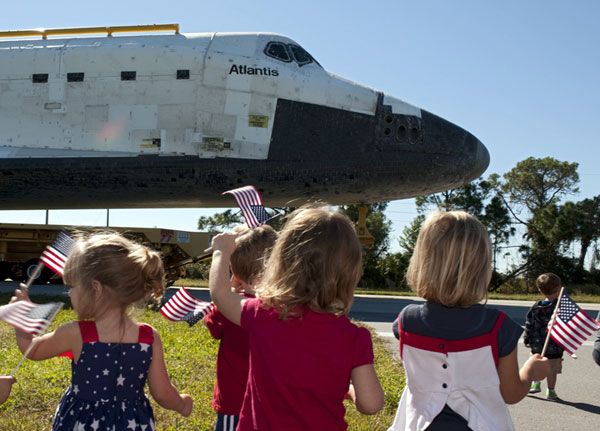 NASA / Kim Shiflett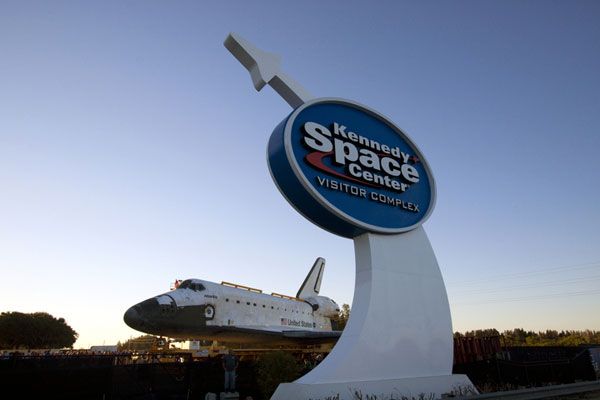 NASA / Jim Grossmann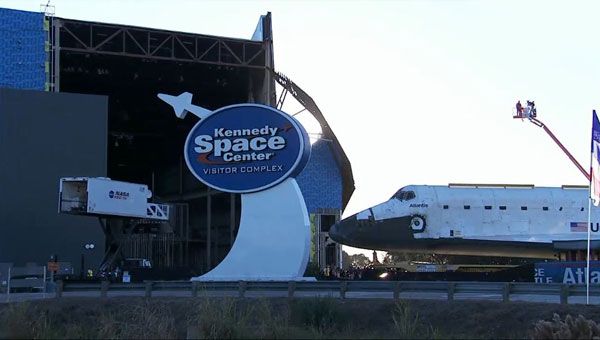 NASA TV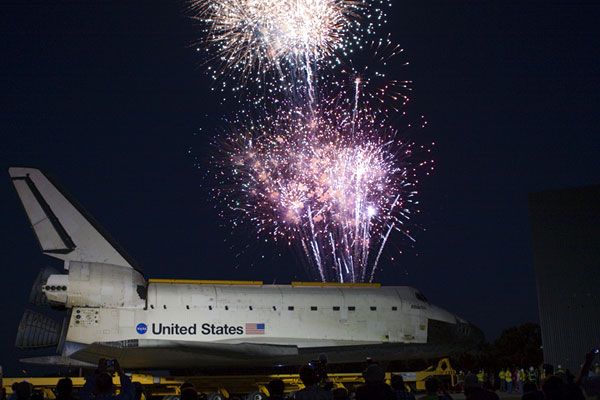 NASA / Jim Grossmann