On Track for This Friday...
Earlier today, SpaceX conducted a successful static fire test of the
Falcon 9
rocket that will send the
Dragon CRS-2
vehicle to the International Space Station. The nine Merlin first stage engines fired for two seconds...generating 433 tons of thrust before shutting down as expected at the launch pad. Lift-off of Falcon 9 from Cape Canaveral Air Force Station in Florida is scheduled for 7:10 AM, Pacific Standard Time, on March 1.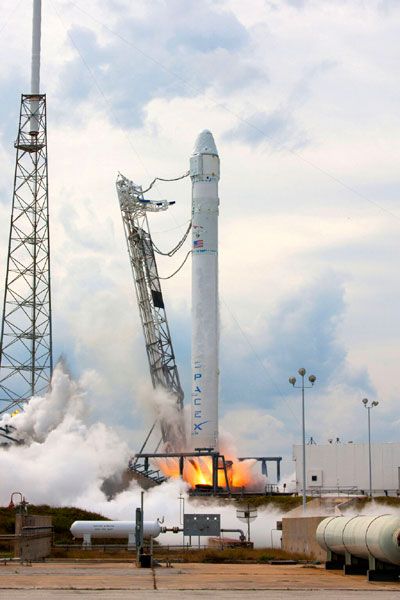 SpaceX