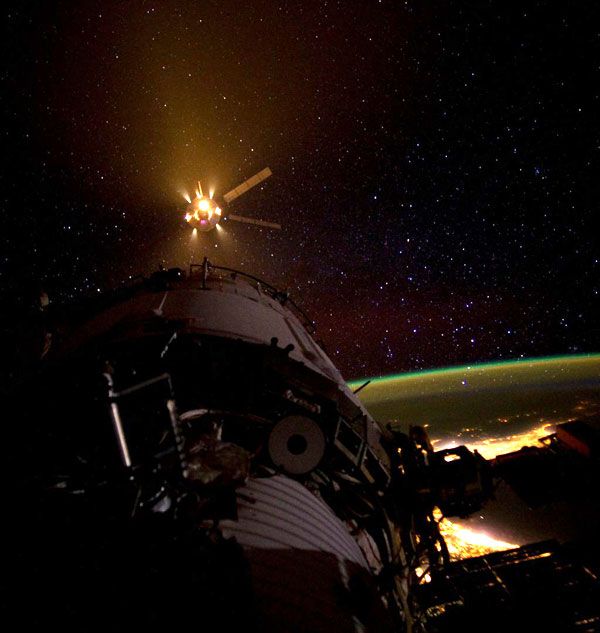 NASA / Don Pettit
Edoardo Amaldi docks with the ISS...
Above and below are spectacular photos of the Automated Transfer Vehicle before and after it docked with the International Space Station
(ISS)
two days ago.
Edoardo Amaldi
will stay at the orbital outpost till late August, when it will re-enter and burn up in Earth's atmosphere after providing thousands of pounds of food and cargo to the crew aboard the ISS.
NASA
NASA
NASA