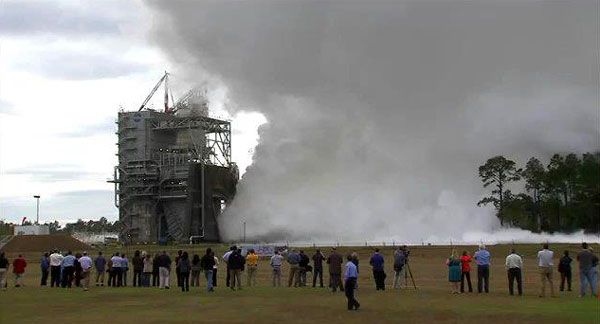 NASA TV
SPACE LAUNCH SYSTEM Update...
Yesterday, NASA successfully test-fired the J-2X engine that will power the
Space Launch System's
upper stage motor once the heavy-lift rocket becomes flight-worthy as early as 2017. The test-fire, which took place at the Stennis Space Center in Mississippi, lasted for exactly 499.97 seconds.
Click on the video below to watch a replay of the 8-minute-long ground test. The J-2X is an updated version of the J-2 liquid-fueled engine that powered the second stage of the
Saturn V
rocket during the
Apollo
and
Skylab
programs almost 50 years ago.