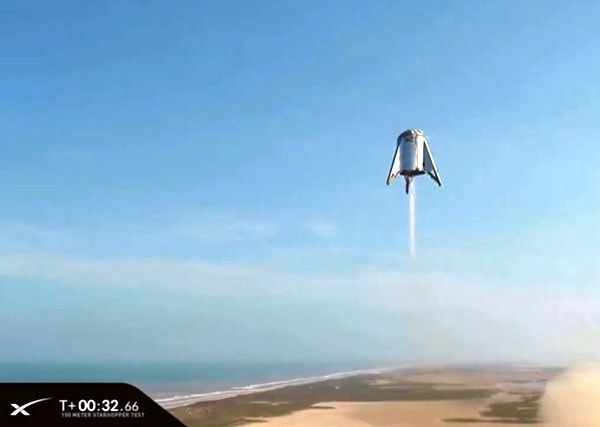 SpaceX
Almost three hours ago,
SpaceX's
Starhopper
prototype vehicle successfully lifted off from its launch site at the company's Boca Chica facility in southern Texas. The test flight lasted 57 seconds...with the watertower-shaped booster, which was powered by a single methane-fueled Raptor engine, reaching an altitude of 150 meters
(almost 500 feet)
before making a bulls-eye landing in the middle of an adjoining landing pad to conclude this demonstration. Supposedly, this will be Starhopper's final flight—as SpaceX will prepare for orbital tests using a pair of
Starship
replicas that are simultaneously being built in Boca Chica and Florida's Space Coast, respectively. It remains to be seen when those rockets will soar into the air...but for the time being, SpaceX should celebrate this latest accomplishment that shows that Elon Musk's aerospace firm is truly on the path to sending a human-rated spacecraft to Mars by the end of next decade.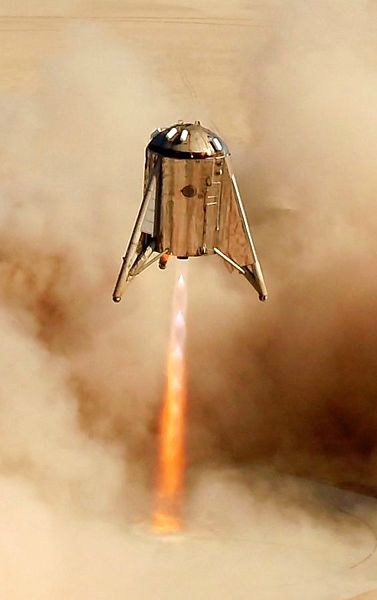 SpaceX
---
Video courtesy of Mary -
@BocaChicaGal
on
Twitter.com