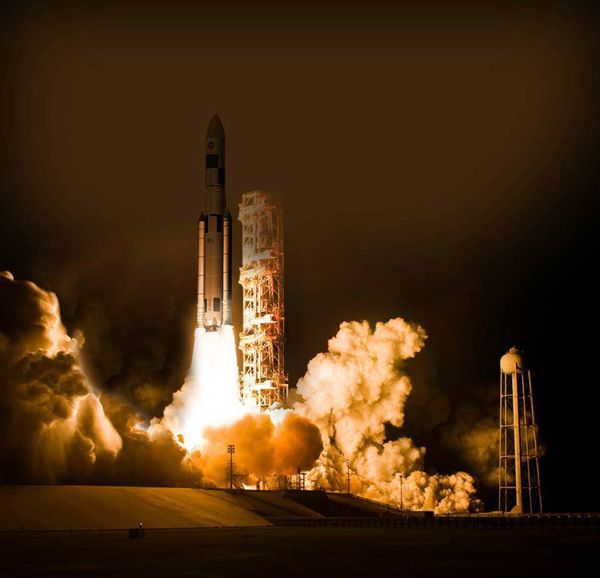 Image courtesy of Misho Katulic and NASA's Space Launch System -
Facebook.com
Work is now underway
to begin modifications on the Mobile Launcher
(shown below)
from which NASA's
Space Launch System
(SLS)
rocket will lift off from as early
as 2017.
While the maiden flight of the mammoth vehicle that will hopefully take astronauts to the Moon, Mars and beyond is only three years away, it may be another decade till we see SLS' 'Block II' cargo configuration
(shown above in this terrific illustration by Misho Katulic)
take off from Launch Complex 39B at Kennedy Space Center in Florida. Patience is a virtue...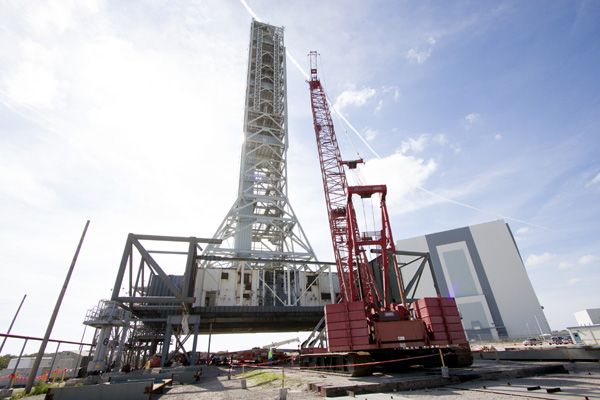 NASA / Cory Huston
NASA / Daniel Casper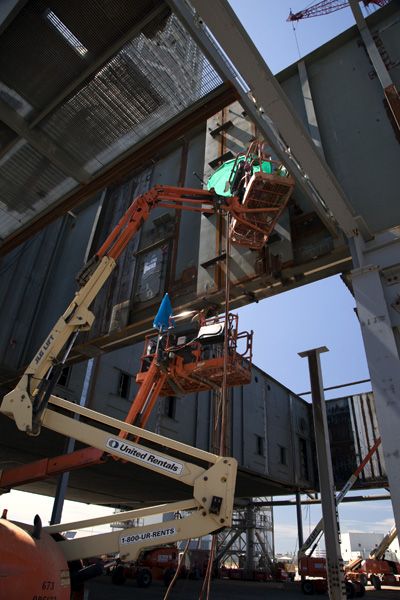 NASA / Daniel Casper