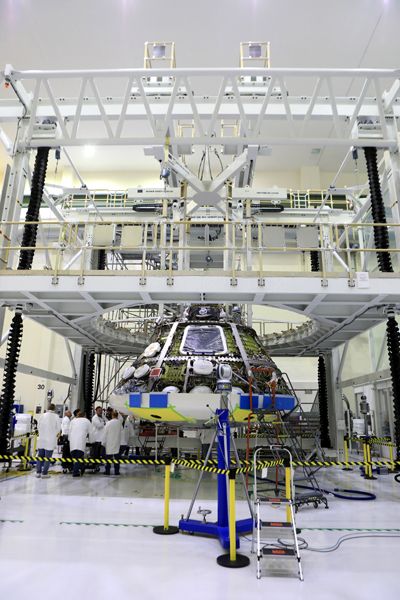 NASA / Kim Shiflett
On July 25,
workers at NASA's Kennedy Space Center
(KSC)
in Florida made tremendous progress on the march towards launching
Exploration Mission (EM)-1
when
Orion's
heat shield was attached to the capsule. Re-designed from
the heat shield
that flew on Orion during
Exploration Flight Test-1
almost four years ago,
the silver, saucer-shaped component was connected to the Orion crew module using 68 bolts. The work was done inside the
Neil Armstrong Operations and Checkout Building
at the KSC Industrial Area.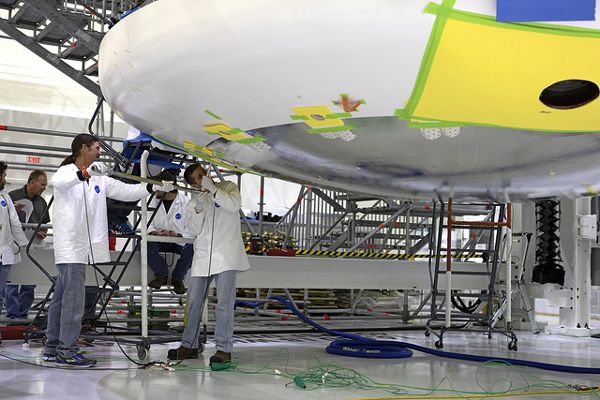 NASA / Kim Shiflett
Much progress is being made on Orion and the
Space Launch System
(SLS)
rocket that will loft it towards the Moon on
EM-1
in 2020...as well as the ground systems and launch infrastructure at KSC itself. The next two years will be a busy period for human spaceflight as astronauts
resume lifting off
from American soil aboard Boeing and SpaceX vehicles sometime
in 2019,
and the SLS will embark on its heralded mission from Cape Canaveral as well about a year later. If you're a space enthusiast like I am
(you should be... Otherwise, you wouldn't be reading this)
, you'd know that fun times lie ahead!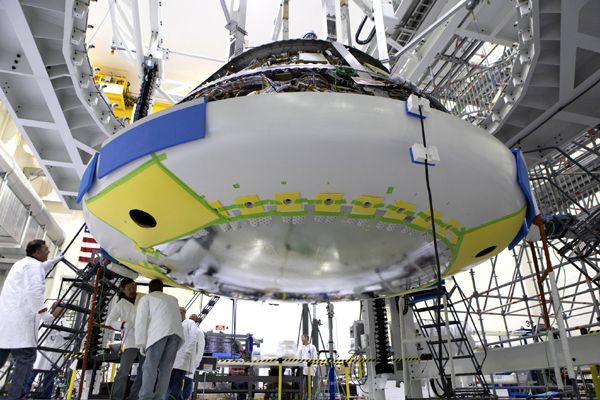 NASA / Kim Shiflett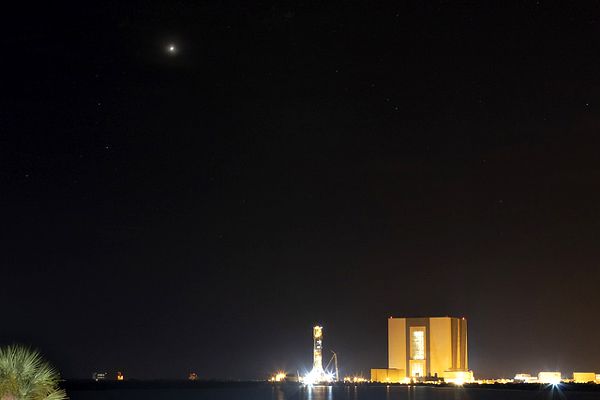 NASA / Kim Shiflett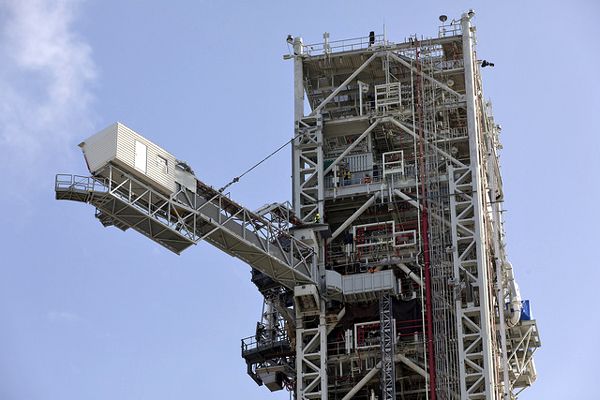 NASA / Kim Shiflett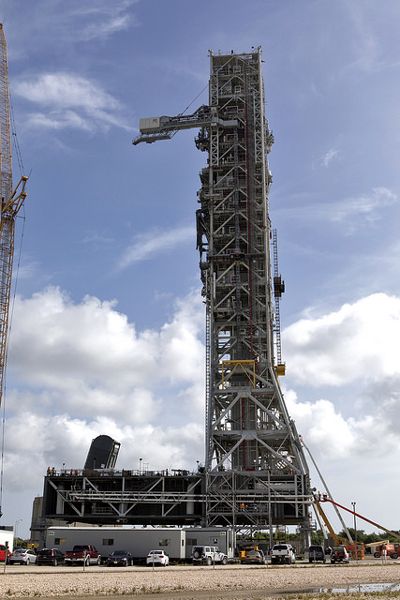 NASA / Kim Shiflett