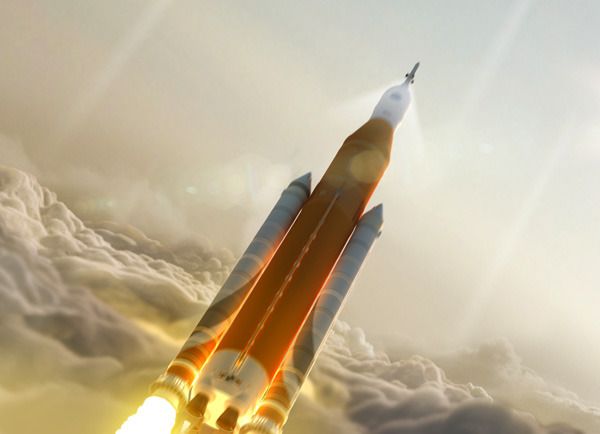 NASA / MSFC
Key Senate Panel Approves Plan to Send Astronauts to Mars (Press Release)
WASHINGTON, D.C. –
A key Senate panel today unanimously approved a one-year spending plan for NASA that, for the first time, explicitly requires the space agency to send humans to Mars in the next quarter century.
The bill, sponsored by U.S. Sen. Bill Nelson
(D-FL)
, would give the space agency $19.5 billion for the next fiscal year starting Oct. 1. It would, among other things, require NASA to establish a human settlement on Mars and continue the commercial space industry's development of a new American-made rocket to once again send American astronauts to and from the International Space Station without having to rely on Russia.
"55 years after President Kennedy challenged the nation to put a man on the moon, the Senate is challenging NASA to put humans on Mars," said Nelson, the top Democrat on the Senate Commerce Committee, which oversees NASA. "The priorities that we've laid out for NASA in this bill marks the beginning of a new era of American spaceflight."
The last time Congress passed a long-term authorization bill for NASA was in 2010. That bill, co-authored by Nelson and former Sen. Kay Bailey Hutchison
(R-TX)
, is the current blueprint from which NASA has been operating. It set NASA on a course to build a new monster rocket to carry the
Orion
crew capsule into deep space and, eventually, Mars. It also laid the groundwork for the development of a commercial space industry.
Nelson is hopeful that the bipartisan support this bill received will continue as the Senate begins work on a more comprehensive, multi-year blueprint for the agency next year.
Highlights of S. 3346:
Sustaining National Space Commitments and Utilizing the International Space Station
- Support for Continuity –
Affirms Congress' support for sustained space investments across presidential administrations to advance recent achievements in space exploration and space science. This includes the development of the
Space Launch System
heavy-lift rocket and the
Orion
crew vehicle for deep space exploration, maximizing utilization of the International Space Station
(ISS)
, the
James Webb Space Telescope
, and continued commitment to a national, government-led space program.
- International Space Station –
Supports full and complete utilization of the ISS through at least 2024, and the use of private sector companies partnering with NASA to deliver cargo and experiments. Also facilitates the development of vehicles to transport astronauts from U.S. soil to end our reliance on Russian launches for crew transport.
- Facilitating Commercialization and Economic Development of Low-Earth Orbit –
Requires NASA to submit a report to Congress outlining a plan to facilitate a transformation of operations in low-earth orbit from a model largely reliant on government support to one reflecting a more commercially-viable future.
.
Advancing Human Deep Space Exploration
- Journey to Mars –
Amends current law by adding human exploration of Mars as one of the goals and objectives of NASA and directs NASA to manage human space flight programs to enable humans to explore Mars and other destinations. Requires NASA to develop and submit a plan to Congress on a strategic framework and critical decision plan based on current technologies to achieve the exploration goals and objectives.
- Development of Deep Space Capabilities –
Directs NASA to continue the development of the Space Launch System and Orion for a broad deep space mission set, with specific milestones for an uncrewed exploration mission by 2018 and a crewed exploration mission by 2021.
Medical Monitoring of Astronauts
- Medical Effects of Space –
Authorizes NASA to provide for the medical monitoring, diagnosis, and treatment of astronauts, including scientific and medical tests for psychological and medical conditions deemed by NASA to be associated with human space flight.
- Recognizing Impact of Scott Kelly's 340 Days in Space –
Gives recognition that the 340-day space mission of Scott Kelly aboard the ISS generated new insight into how the human body adjusts to weightlessness, isolation, radiation, and the stress of long-duration space flight and will help support the physical and mental well-being of astronauts during longer space exploration missions in the future.
Improving Cybersecurity and Maximizing Efficiency
- Improved Oversight of IT and Cybersecurity –
Directs steps to improve agency-wide management and oversight over information technology operations and investments and information security programs for the protection of NASA systems, implementing a number of Office of Inspector General and GAO identified deficiencies. Requires the Administrator to ensure the NASA Chief Information Officer has a significant role in relevant management and oversight.
- Agency Cybersecurity Requirements –
Requires the Administrator develop an agency-wide security plan to provide an overview of the requirements of NASA systems, identification of roles and responsibilities, and increased coordination among each center, facility, and mission directorate.
- Addressing Inefficiency –
Improves inter-disciplinary collaboration and planning across NASA's Mission Directorates to maximize outcomes for projects or missions.
Source:
Bill Nelson - Senate.gov
****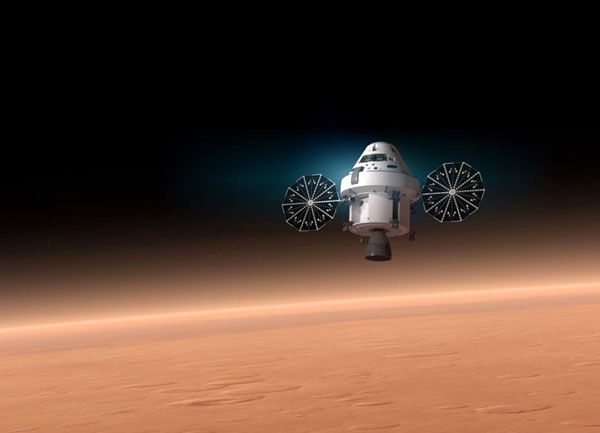 NASA