Earlier today,
SpaceX founder Elon Musk revealed the vehicle that his company will develop as it sets its sight on Mars. Known as the
Interplanetary Transport System
(ITS)
, this mega-rocket is designed to ferry a large capsule carrying at least 100 people to the Red Planet and beyond. Musk targets the mid-2020s as the timetable during which he plans to send humans to Mars...which would be at least 10 years faster than the date that NASA is eyeing to send crews to the Red Planet via
Orion
and the
Space Launch System
. But Musk isn't just settling for Mars; the ITS is intended to ferry homo sapiens even deeper into space—as shown with the illustrations below.
It will be a historic day when, not if, SpaceX's "Mars Vehicle" becomes a reality.
SpaceX

SpaceX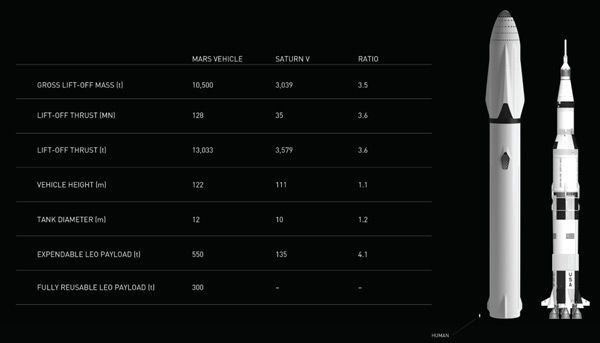 SpaceX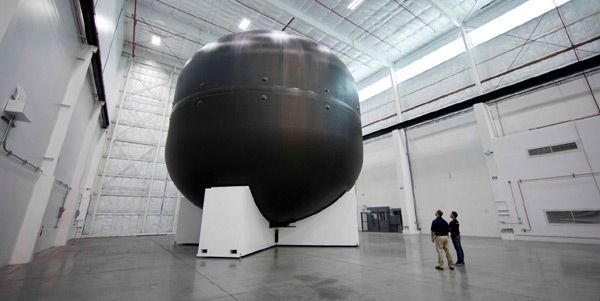 SpaceX
SpaceX
SpaceX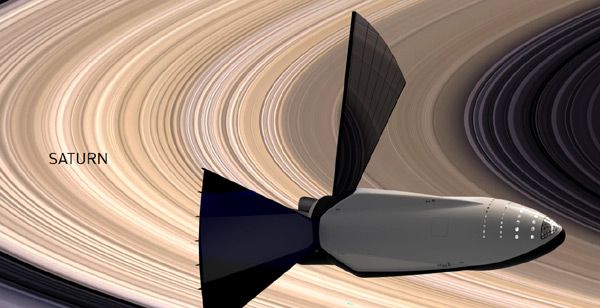 SpaceX
SpaceX