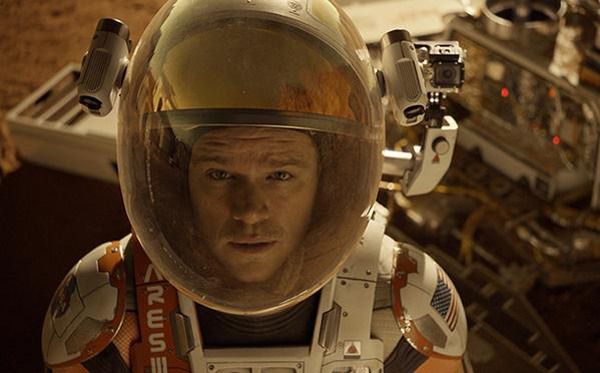 20th Century Fox
Since NASA has been vigorously
promoting
The Martian
through
its website
and
online social media,
just thought I'd share this latest trailer for the Ridley Scott-directed movie that stars Matt Damon. Based on the bestselling novel by Andy Weir and out in theaters nationwide on October 2, The Martian chronicles the exploits of a NASA astronaut who has to find a way to survive on the Red Planet's surface for four years as he waits for help after being left stranded by his crew following a Martian dust storm. Here's hoping Ridley Scott made a film that will be as critically-acclaimed and enjoyed by audiences as Alfonso Cuarón's
Gravity
and Christopher Nolan's
Interstellar were
. NASA could use the additional PR if it wants its
"JourneyToMars"
hashtag on Twitter to continue meaning something years from now.
20th Century Fox
---