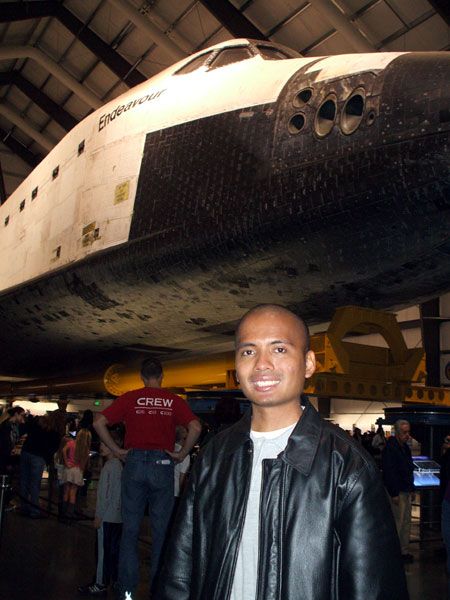 Endeavour Update...
A little more than two weeks
after she officially opened
to the public at the California Science Center in Los Angeles, I finally got around to visiting
Endeavour
at her temporary home in the Samuel Oschin Pavilion earlier today. Seeing the orbiter as a static museum display obviously isn't as thrilling as watching her soar over the skies of Southern California
back in September
or taking to the streets of Los Angeles
last month,
but Endeavour is still without a doubt a marvel to check out up-close in person. I can only imagine how awestruck I would've been seeing her roar off a launch pad at Kennedy Space Center in Florida back when the shuttle program was still alive and kicking...
LINK:
Click here to view my photo gallery covering space shuttle Endeavour's landing at LAX and arrival at the California Science Center