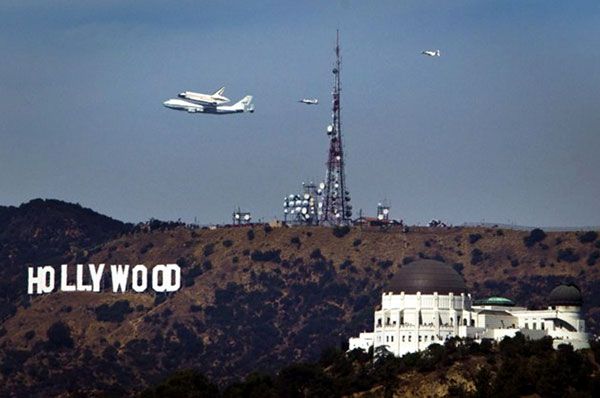 REUTERS / Patrick Fallon
Endeavour arrives in the Golden State...
In an aerial show that captivated millions across Northern and Southern California
(except in San Diego)
earlier today, the retired space shuttle
Endeavour
and her carrier jet
NASA 905
managed to do flyovers of some of the Golden State's most memorable landmarks. From the Golden Gate Bridge and the Hollywood Sign to NASA's Jet Propulsion Laboratory near Pasadena, and even the decommissioned battleship
USS Iowa
in San Pedro, NASA made sure that awesome photo ops for the space shuttle fleet's youngest orbiter were made available along the California coastline and the Los Angeles area before Endeavour touched down at Los Angeles International Airport
(LAX)
at 12:51 PM, Pacific Daylight Time. The orbiter is now undergoing preps at LAX before she is set to dazzle the L.A. public once more during a 2-day street parade to the California Science Center, Endeavour's final home, on October 12 and 13.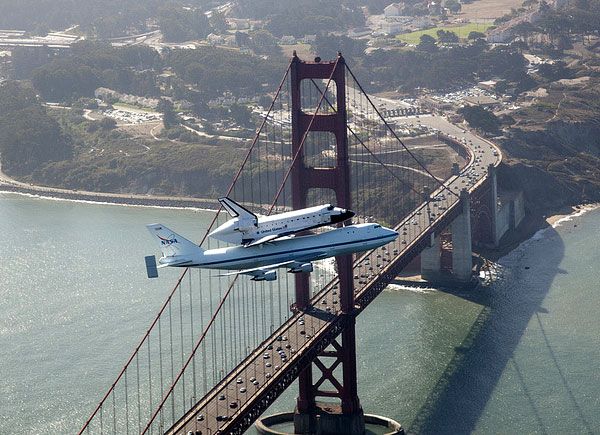 NASA / Carla Thomas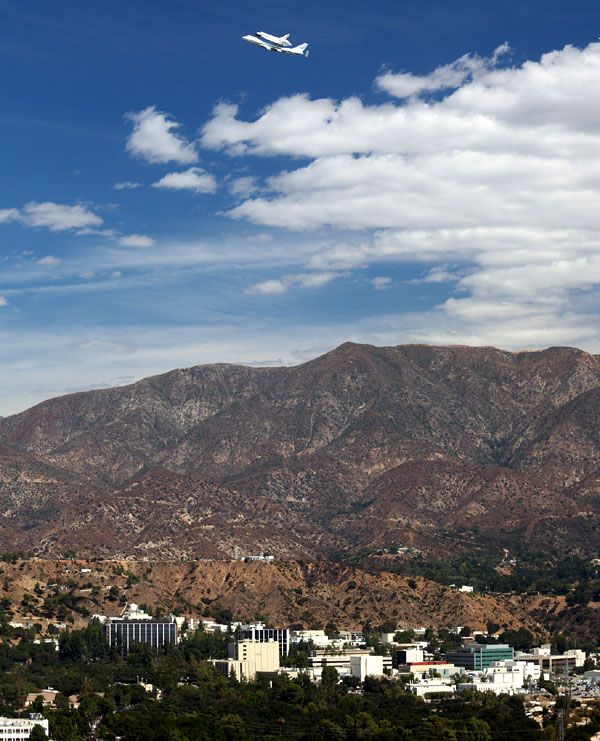 NASA / JPL -
Twitpic.com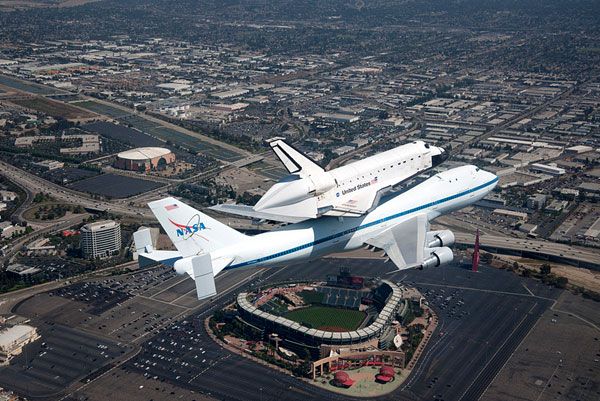 NASA / Jim Ross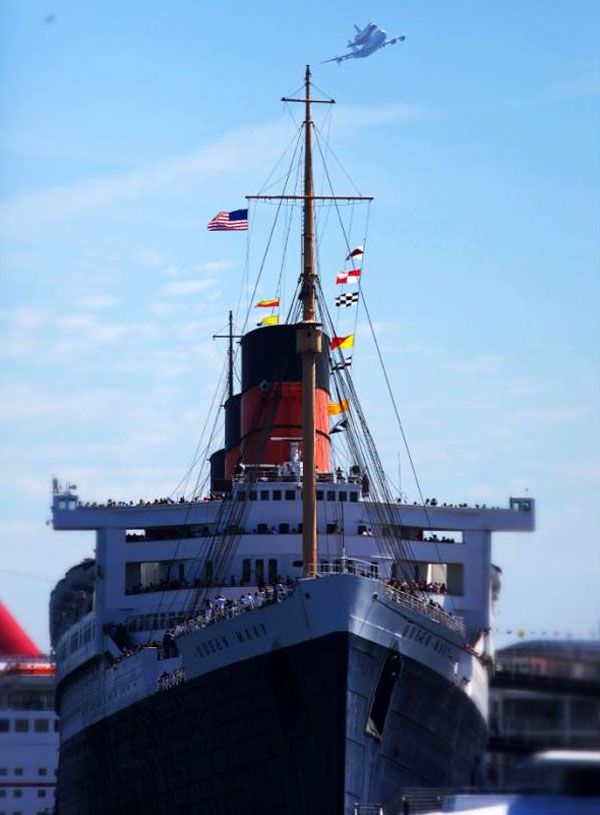 Matthew Brucker -
Twitter.com
NASA / Jim Ross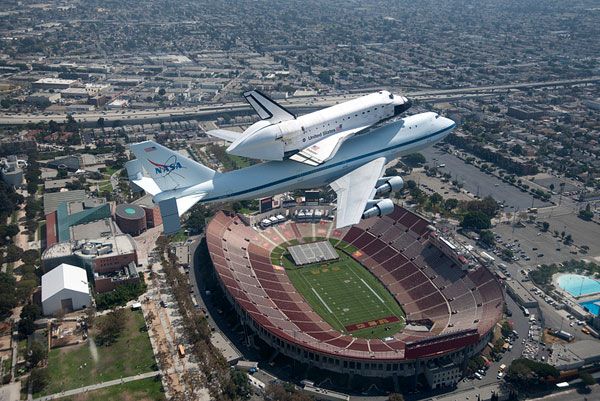 NASA / Jim Ross
NASA / Scott Andrews