50 YEARS AGO TODAY,
the United States launched its very first satellite,
Explorer 1
, into Earth orbit. It was in response to the Soviet Union launching its
Sputnik 1
satellite
three months earlier
, thus touching off the Space Race. Just thought I'd give you a bit of history as we are now living in the fifth decade of the Space Age. Awesome.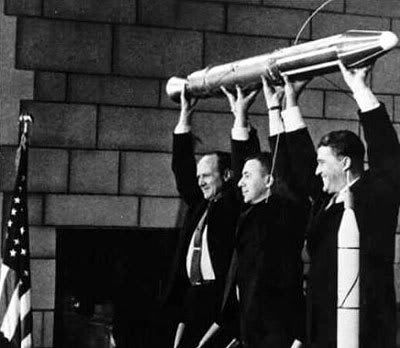 NASA JPL