NASA / MSFC
SLS Core Stage Simulator Will Pave Way for Mission Success (News Release)
To reduce the risk of first-time operations with one-of-a-kind spaceflight hardware for NASA's
Space Launch System
(SLS)
, the agency built a core stage pathfinder similar in size, shape and weight to the 212-foot-tall core stage. Like SLS, the core stage pathfinder will be doing something that's never been done -- testing new shipping and handling equipment and procedures from the manufacturing site to the test site to the launch site.
Three companies helped build the pathfinder, joining more than 1,000 other American businesses that have contributed to building NASA's deep-space rocket. Alabama companies Radiance Technologies and Dynetics of Huntsville and G&G Steel of Russellville worked to build and assemble the core stage pathfinder.
The steel simulator will travel by commercial barge from G&G Steel's Cordova factory to NASA's rocket factory, the Michoud Assembly Facility in New Orleans. Later, it will make its way on NASA's barge Pegasus to the agency's Stennis Space Center near Bay St. Louis in Mississippi, and then to Kennedy Space Center in Florida. In all these NASA facilities, the core stage pathfinder will help technicians practice critical operations for handling and transporting flight hardware and enable them to fit check the hardware before the actual core stage arrives at their facilities.
Source:
NASA.Gov
****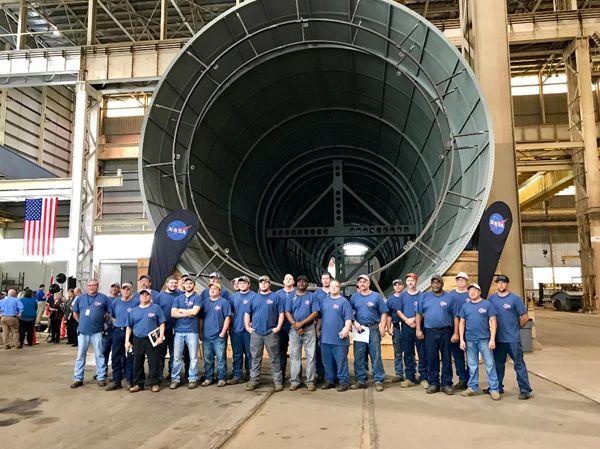 NASA / MSFC