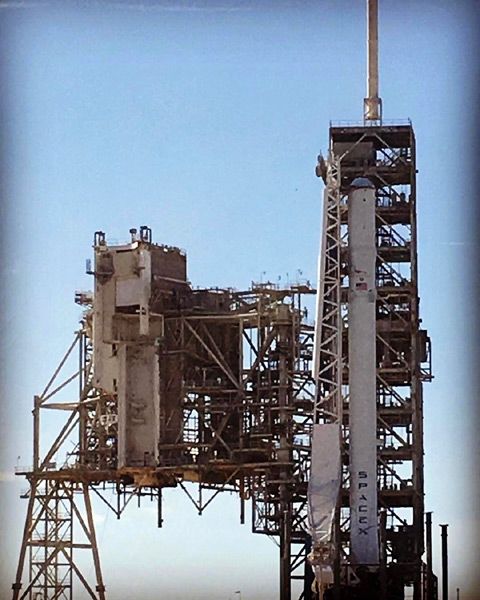 Elon Musk
While repairs continue
to take place at its main launch site at Florida's Cape Canaveral Air Force Station
(CCAFS)
following a pad explosion in September of last year
(see video below)
, SpaceX is ready to launch a
Falcon 9
rocket from nearby Kennedy Space Center
(KSC)
less than three weeks from today. Set for tomorrow is a static fire test of the Falcon 9's Merlin 1D engines at KSC's Launch Complex
(LC)
-39A...which last saw a rocket lift off from its perimeter in July of 2011. It was on July 8 of that year that
Atlantis
lifted off from this pad to begin mission
STS-135
, the final flight of the space shuttle program.
Assuming that everything goes well during the static fire tomorrow morning, the Falcon 9 will launch on February 18 to send a
Dragon
cargo freighter to the International Space Station. LC-39A will be the East Coast launch site for Falcon 9 rockets until Space Launch Complex 40 at CCAFS is back in operation. Along with the Falcon 9, LC-39A will also be the permanent site where SpaceX's
Falcon Heavy
vehicle lifts off from terra firma to venture beyond Earth's atmosphere...its maiden flight set for later this year. Stay tuned!