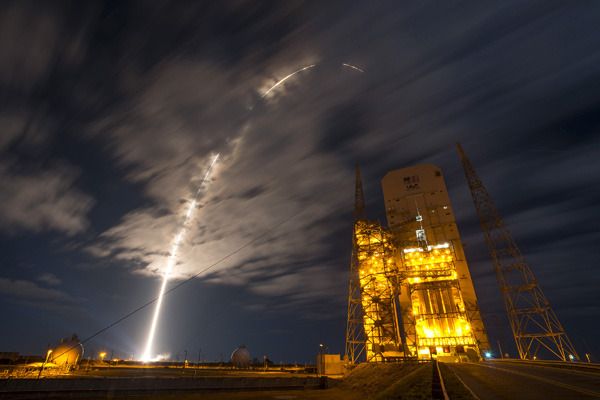 United Launch Alliance
Liftoff of Cygnus Cargo Ship, Atlas V Rocket on Mission to International Space Station (Press Release)
A United Launch Alliance
Atlas V
rocket carrying Orbital ATK's
Cygnus
spacecraft on a resupply mission to the International Space Station lifts off from Space Launch Complex 41 on Cape Canaveral Air Force Station in Florida at 11:05 p.m. EDT on March 22, 2016. The Cygnus is scheduled to arrive at the orbiting laboratory Saturday, March 26.
Nearly 7,500 pounds of supplies, science payloads and experiments are headed to the station aboard Cygnus, including scientific investigations of fire in microgravity and grippers inspired by geckos, along with equipment to support some 250 other studies. The station's
Expeditions 47
and
48
crews will employ these science payloads to support experiments in biology, biotechnology, physical science and Earth science.
Source:
NASA.Gov