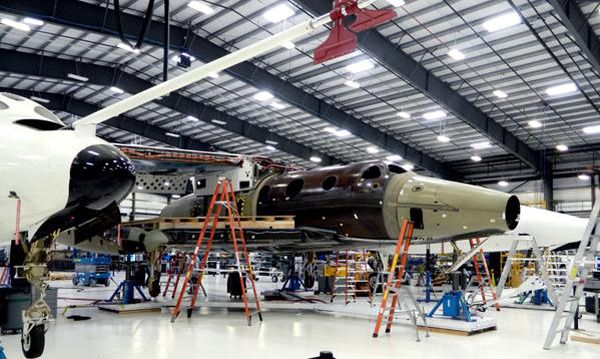 Virgin Galactic
Earlier this month,
Virgin Galactic
posted this photo
on Twitter showing the successor to the
VSS Enterprise
after it was secured to the underbelly of its mothership, the
VMS Eve
, at The Spaceship Company for a fit-check. While
SpaceShipTwo's
replacement
(which was initially known as the VSS Voyager)
is still far from completing construction, it is nice to know that Sir Richard Branson's aerospace firm is making strides towards returning to flight following
last October's tragedy
in California's Mojave Desert. Can't wait to see this bird soar in the sky once more.