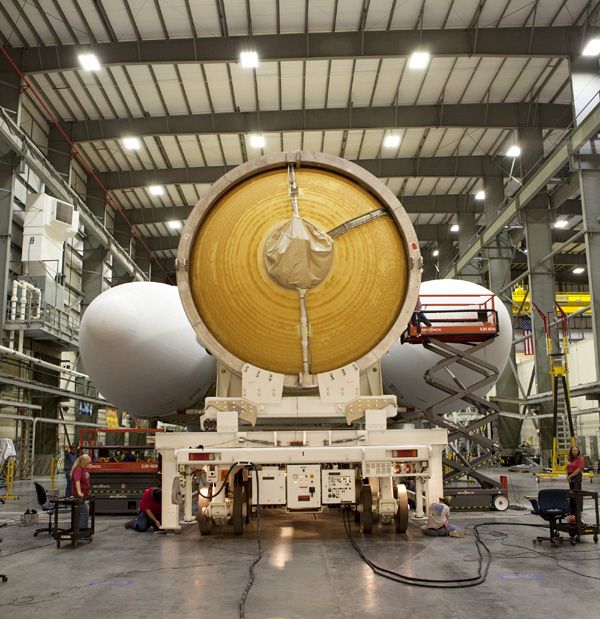 NASA / Daniel Casper
Earlier this month,
all of the components that comprise the
Delta IV Heavy
launch vehicle that will send the
Orion
EFT-1
spacecraft to Earth orbit this December were assembled at Cape Canaveral Air Force Station
(CCAFS)
in Florida. The Delta Cryogenic Second Stage motor was the last piece to be attached to the mammoth rocket...this milestone having been completed on September 12. The Orion capsule itself is
currently being loaded with fuel
inside the Payload Hazardous Servicing Facility at Kennedy Space Center a few miles away. In just a few days the capsule will be brought over to the Launch Abort System Facility, where the spacecraft will be united with its Launch Abort Motor. Once this is accomplished, the assembled Orion EFT-1 stack will be transported to CCAFS, where it will finally be attached to the Delta IV Heavy rocket and then wait silently as Orion's maiden flight nears on December 4
(with lift-off set for 7:05 AM, Eastern Standard Time, that Thursday)
. Exciting times lay ahead.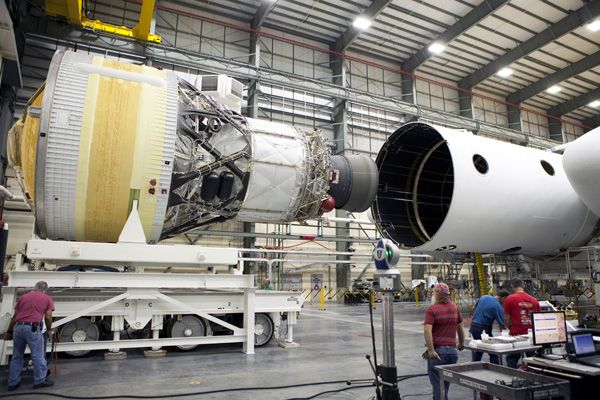 NASA / Daniel Casper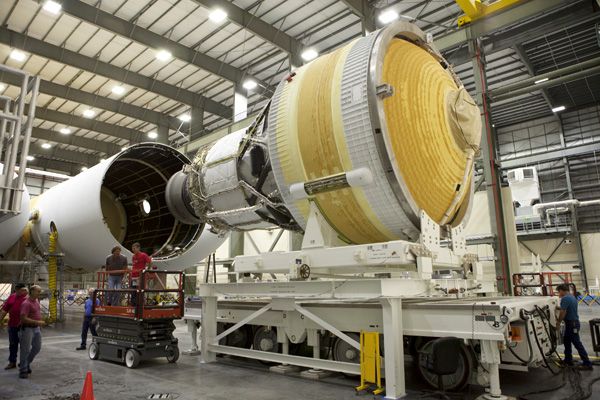 NASA / Daniel Casper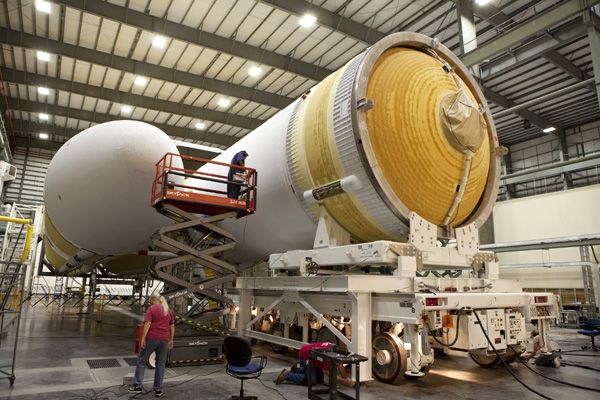 NASA / Daniel Casper