This obviously
isn't human spaceflight news, but just thought I'd post this photo that
Expedition 40
crew member Gregory R. Wiseman took from aboard the International Space Station earlier today. It is of Florda and The Bahamas, which I traveled to
six years ago this month.
How time flies... I'd
definitely
go back to the Sunshine State again—though hopefully my vacation won't be thwarted by a tropical storm like it did in 2008
(which is why I ended up visiting Kennedy Space Center on a second trip to Florida in 2009)
. Carry on.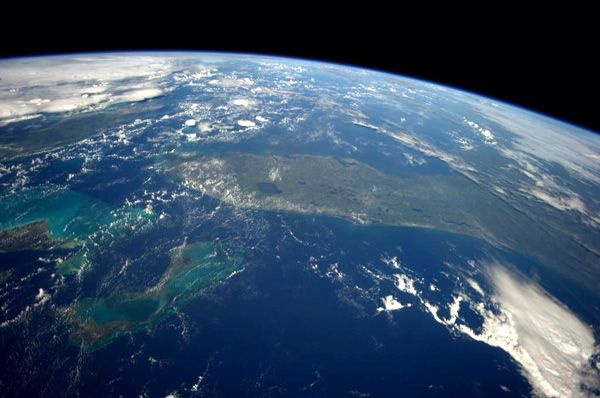 NASA / Gregory R. Wiseman