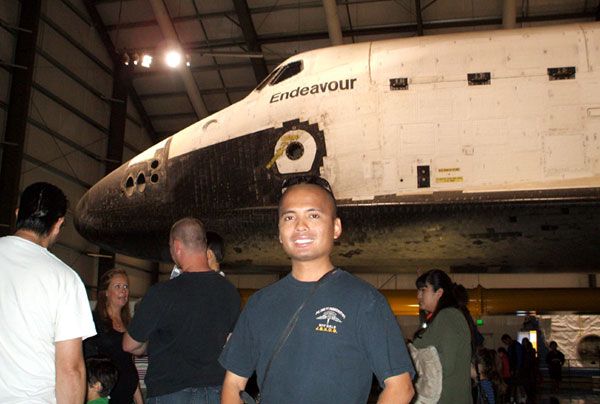 Yesterday,
I went back to the California Science Center in Los Angeles to commemorate the one-year anniversary of space shuttle
Endeavour's arrival
at her permanent museum home.
Along with once again seeing the orbiter in person, the SpaceX
Dragon
capsule that was on display in downtown L.A.
four months ago
was also shown at the science center. And so was the
Red Bull Stratos
capsule as well as the pressure suit worn by Felix Baumgartner
during his space jump
above New Mexico one year ago today
(which is also the exact date that Endeavour rolled into the Samuel Oschin Pavilion after a three-day trip from Los Angeles International Airport)
.
Click here
to view images of the Red Bull Stratos exhibit. Needless to say, L.A. was the place to be this weekend to see displays showing off the past, present and future of aerospace and human spaceflight... That is all.