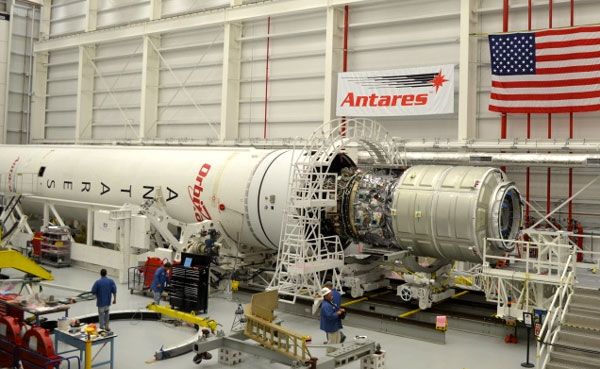 Orbital Sciences / Dan Wiles
Last Wednesday,
Japan's
H-II Transfer Vehicle
(HTV-4)
departed from the International Space Station
(ISS)
after being berthed at the outpost
for almost a month.
With HTV-4's mission now concluded
(with KOUNOTORI 4's fiery re-entry into our planet's atmosphere set for today)
, the next privately-made cargo freighter to venture to the ISS will be Orbital Sciences'
Cygnus
spacecraft—which will be berthed to the same
(nadir)
port on the station's
Harmony
module that HTV-4 was connected to. Cygnus is set to make its debut flight to low-Earth orbit on September 17...aboard an
Antares
rocket that will launch from NASA's Wallops Flight Facility in Virginia.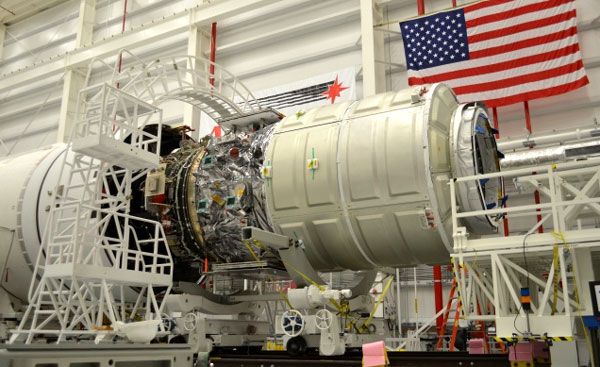 Orbital Sciences / Dan Wiles
NASA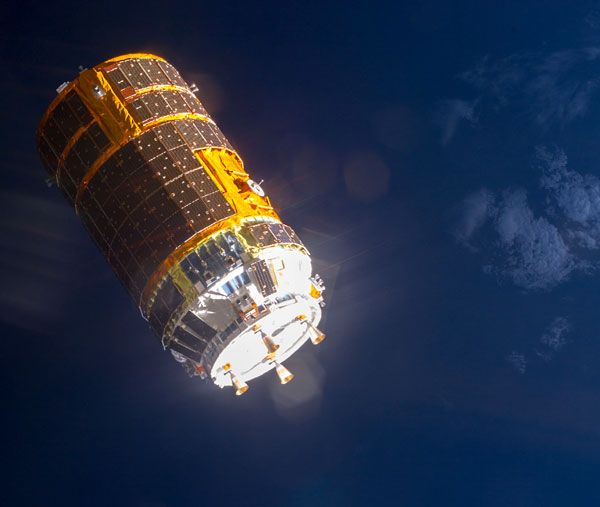 NASA