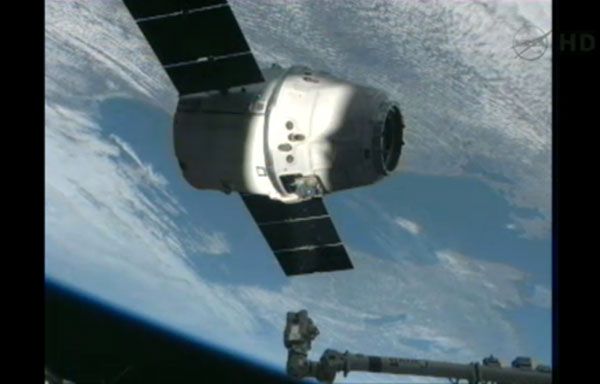 NASA TV
The Dragon Reaches Its Quarry...
Two days
after a dramatic launch
from Cape Canaveral Air Force Station in Florida, SpaceX's
Dragon
capsule experienced smooth sailing when it successfully reached and berthed with the International Space Station
(ISS)
at 5:56 AM, Pacific Standard Time today. Docked to the ISS'
Harmony
node, Dragon will stay at the outpost for 22 days...with the 6-member crew of
Expedition 34
unloading 2,300 pounds worth of cargo from the spacecraft over the next three weeks.
CRS-2
is also the first Dragon mission to ferry exterior payloads—located underneath the vehicle's unpressurized service module, or trunk—to the orbiting laboratory. The station's robotic arm will be used to extract the payload later this week and attach it to the ISS.
On March 25, Dragon will be unberthed from the space station and begin its descent back to Earth. The spacecraft, like the previous Dragons before it, will splash down hundreds of miles off the coast of Baja California in the Pacific Ocean...where it will be recovered and then brought back to the Port of Los Angeles for post-flight processing.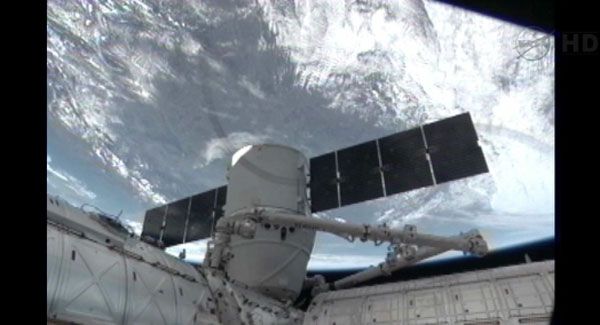 NASA TV