NASA / Carla Cioffi
The Soyuz Express...
At 2:43 AM, Kazakh Time yesterday, a
Soyuz TMA-08M
rocket launched from Baikonur Cosmodrome in Kazakhstan to ferry the second half of the
Expedition 35
crew to the International Space Station
(ISS)
. What made this particular flight unique was that it took the
Soyuz 34S
capsule only six hours to reach and dock with the ISS. Previous Soyuz and unmanned Progress vehicles, as well as SpaceX's
Dragon
capsules and even the now-retired space shuttles, took at least two days to rendezvous with the orbital outpost. The new flight profile for Soyuz was first tested on the
Progress M-16M
and
M-17M
freighters...which flew to the station last year. Aboard Soyuz 34S were Russian Federal Space Agency
(RSA)
Commander Pavel Vinogradov, RSA Flight Engineer Alexander Misurkin and NASA Flight Engineer Christopher Cassidy, respectively.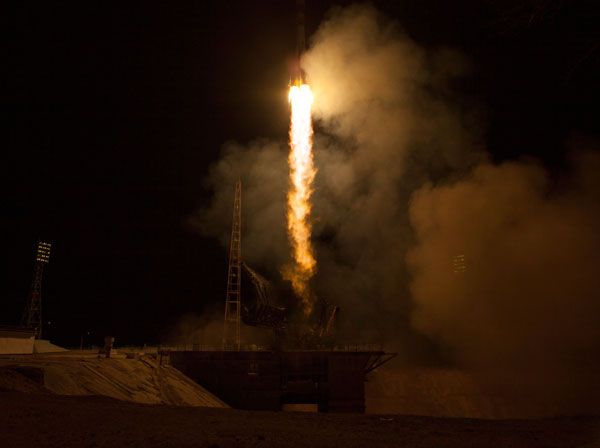 NASA / Carla Cioffi
NASA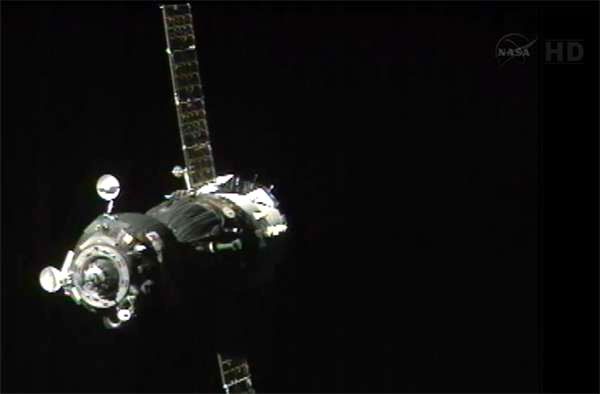 NASA TV