NASA / Charisse Nahser
Paving The Way for 2014...
Just recently, Alliant Techsystems—otherwise known as ATK—delivered the launch abort motor that will be flown on
Exploration Flight Test (EFT)-1
, which is scheduled to lift off from Cape Canaveral Air Force Station in Florida later next year. The abort motor will be used in a contingency event where an
Orion
capsule needs to jettison from an aberrant
Space Launch System
...either when the rocket is still on the pad or is already thousands of feet up in the air. Targeted for September of 2014, EFT-1 will be conducted using a
Delta IV Heavy
vehicle provided by the United Launch Alliance.
NASA / Charisse Nahser
NASA / Charisse Nahser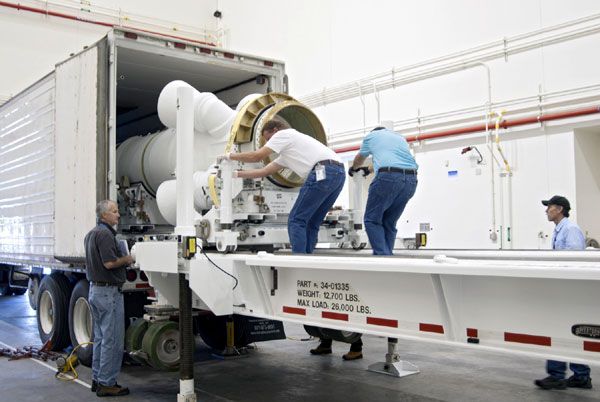 NASA / Charisse Nahser