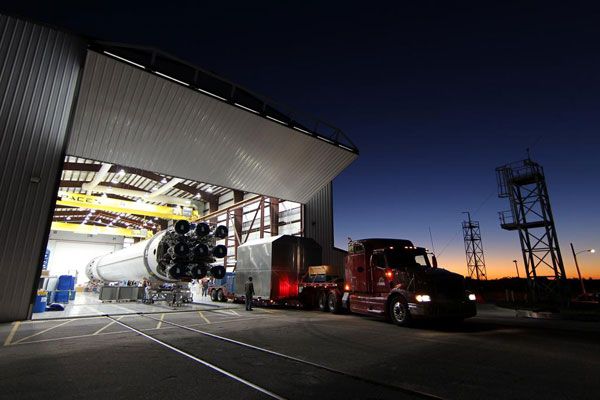 SpaceX
A Big Year for SpaceX...
2013 looks to be a very productive year for the first commercial space company to ever send a privately-made vehicle to the International Space Station
(ISS)
. SpaceX plans to conduct the second of twelve official cargo delivery flights
[Commercial Resupply Services (CRS)-2]
to the ISS on March 1
(according to Spaceflight Now)
, while
CRS-3
will be flown to the orbital outpost on September 30. As shown above, the
Falcon 9
booster and
Dragon
spacecraft that will soar on CRS-2 are already at Cape Canaveral Air Force Station in Florida...awaiting launch processing. Also targeted for this year is the maiden flight of
Falcon Heavy
(which will be the largest rocket in the U.S. inventory until NASA's Space Launch System becomes operational as early as 2017)
from SpaceX's new pad at Vandenberg Air Force Base in California. As shown below, construction on the launch complex is all but complete. Boeing and Sierra Nevada Corp, which are developing the
CST-100
and
Dream Chaser
spacecraft courtesy of NASA's Commercial Orbital Transportation Services program, have ways to go before they make as much a mark on the future of American human spaceflight as SpaceX has.
(I'm referring to the development of privately-made orbital vehicles, of course... Boeing has obviously made an impact on manned U.S. spaceflight by being the primary caretaker of NASA's space shuttles for so many years.)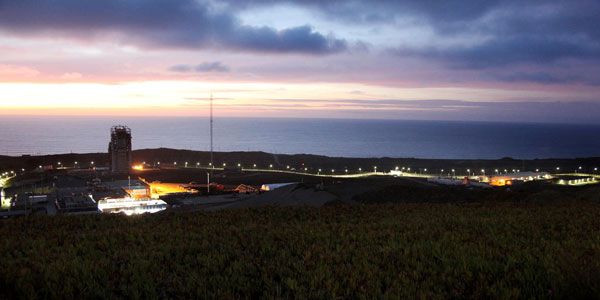 SpaceX