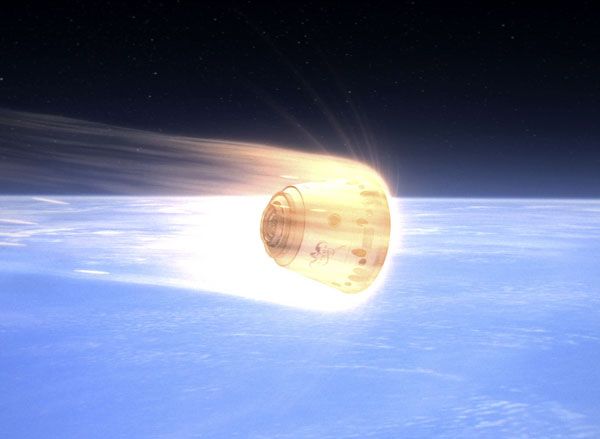 SpaceX
Dragon arrives home safely...
Here is a computer-generated rendering plus a few photos showing SpaceX's
Dragon
capsule after it flawlessly splashed down into the Pacific Ocean at 12:22 PM, Pacific Daylight Time today. Dragon transported 882 pounds worth of supplies to the International Space Station
(ISS)
during its 3-week
CRS-1
mission, and bought back to Earth 1,673 pounds of cargo—which included hundreds of blood and urine samples taken by ISS crew members since the summer of last year. Dragon is now on its way back to the Port of Los Angeles to begin post-flight processing.
Dragon's next flight to the ISS,
CRS-2
, is tentatively scheduled to launch on January 18...pending results from an ongoing investigation by SpaceX and NASA regarding a premature engine shutdown that took place during the
Falcon 9
rocket's
ascent into space
on October 7.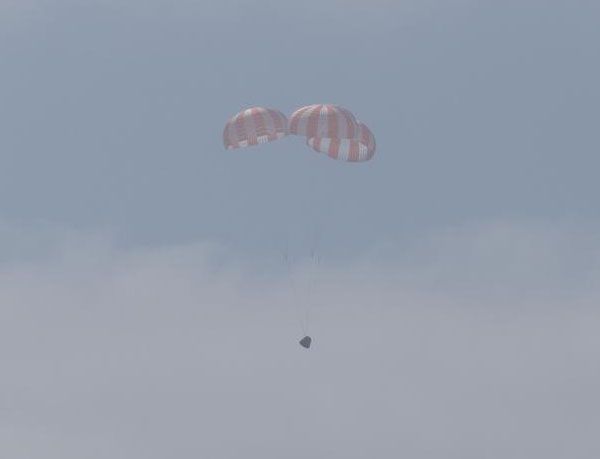 SpaceX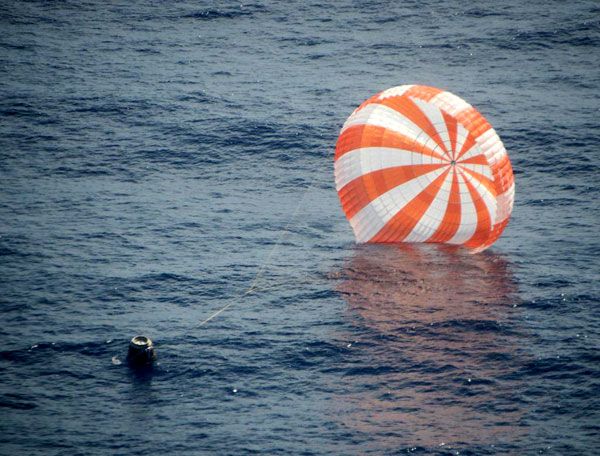 SpaceX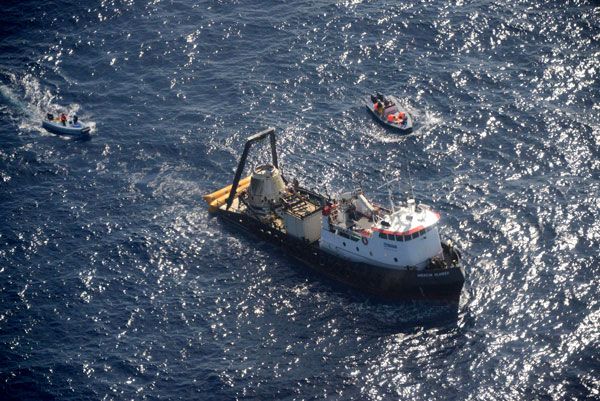 SpaceX