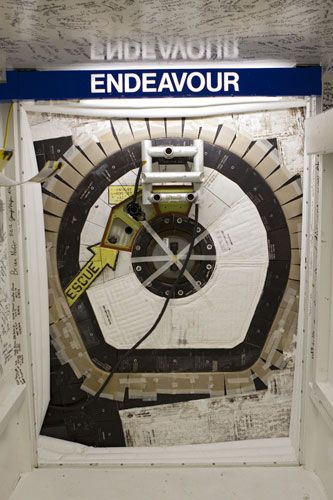 NASA / Jim Grossmann
Photos of the Day...
Now that
Endeavour
has pretty much completed final decommissioning activities at the Kennedy Space Center
(KSC)
in Florida, the orbiter will be transported from KSC's Orbiter Processing Facility-2 to the Vehicle Assembly Building on August 16 for temporary storage...prior to her being rolled out to the Shuttle Landing Facility next month to undergo final preps for her ferry flight to Los Angeles on September 17. Endeavour will then arrive at Los Angeles International Airport
(LAX)
a few days later on September 20, and will briefly reside in a United Airlines hangar at LAX before she embarks on a 12-mile-long 'parade' through the streets of L.A.
(mostly in the City of Inglewood)
between October 12 and 13. Endeavour will arrive at the Samuel Oschin Space Shuttle Endeavour Display Pavilion at the California Science Center on the evening of October 13—and will open to the public for the first time on October 30th.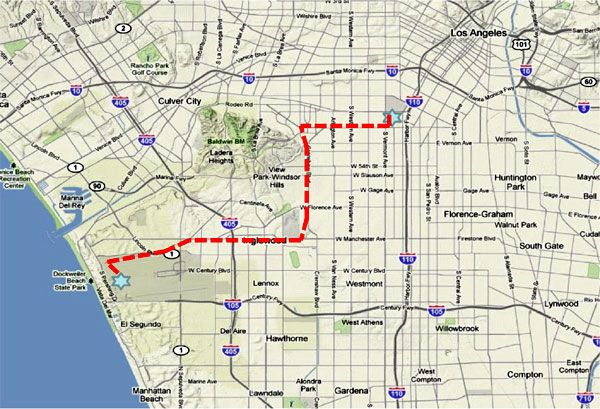 California Science Center
A few days after Endeavour officially becomes available for viewing at the California Science Center,
Atlantis
will be rolled over to her final home at KSC's Visitor Complex on November 2. The second oldest orbiter in NASA's retired shuttle fleet will then open to the public
next July.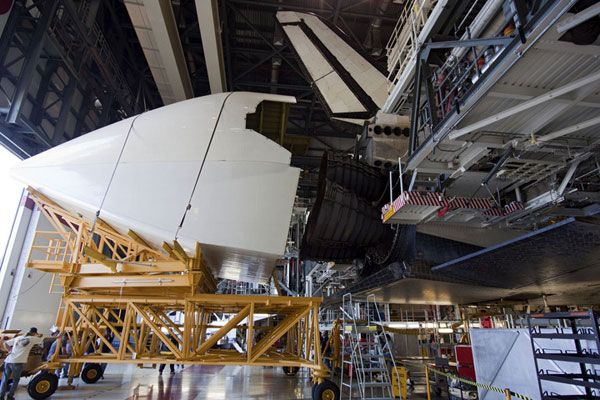 NASA / Jim Grossmann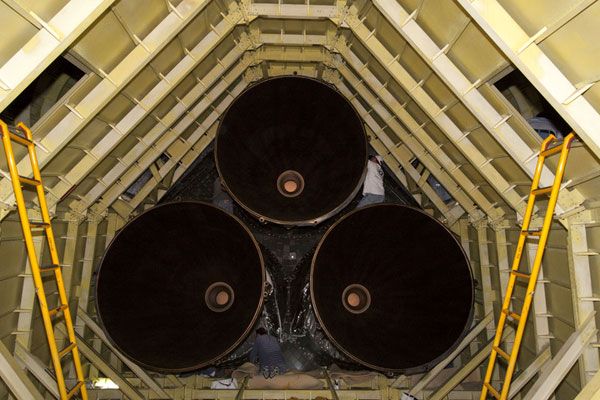 NASA / Jim Grossmann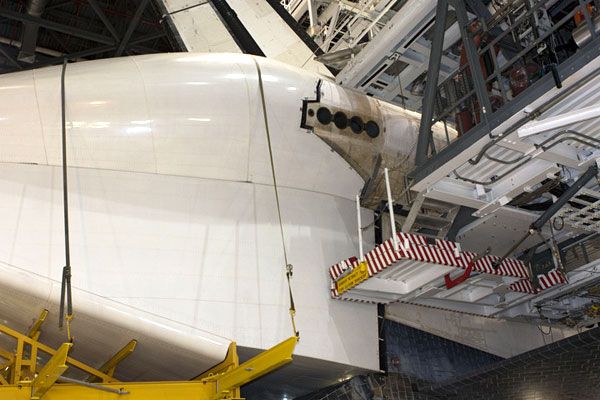 NASA / Jim Grossmann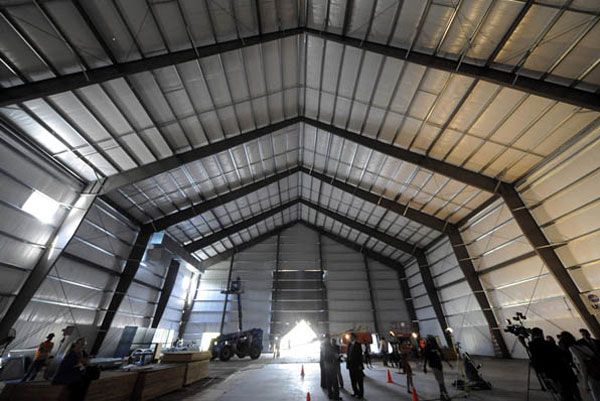 Gene Blevins / LA Daily News