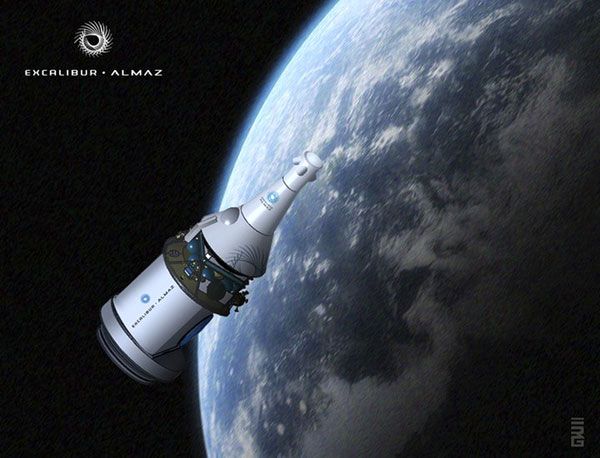 Excalibur Almaz Inc.
Images of the Day...
Below is
another cool art concept
of Sierra Nevada's
Dream Chaser
spacecraft atop an
Atlas V
rocket, while the illustration above depicts the
Excalibur Almaz
vehicle that is being developed by Excalibur Almaz Inc...whose offices are based in Houston and Moscow. Although no date has currently been given as to when the Excalibur Almaz
(which has a design that is based on vintage Soviet TKS capsules and Almaz space stations)
will take flight, NASA signed an unfunded agreement in October of 2011 that would allow work to proceed as part of the agency's Commercial Crew Development program. It remains to be seen if this capsule will eventually soar into Earth orbit—and if so, will it soar into Earth orbit in time to provide crew and/or cargo to the International Space Station...despite the fact Excalibur Almaz intends to use this vehicle mostly for orbital space tourism.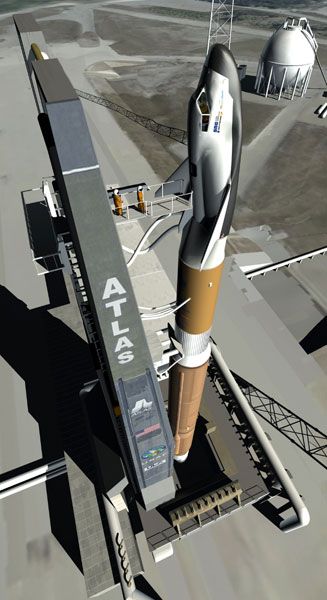 Sierra Nevada Corp.