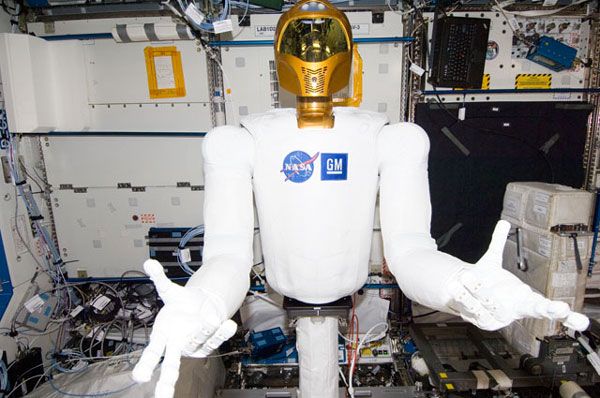 Satoshi Furukawa
ROBONAUT 2...
Earlier this month, NASA astronaut Mike Fossum and his Japan Aerospace Exploration Agency crewmember Satoshi Furukawa
(who both returned to Earth—along with fellow Russian cosmonaut Sergei Volkov—onboard a Soyuz TMA-02M spacecraft today)
spent several hours onboard the International Space Station
(ISS)
checking out and operating
Robonaut 2
...also known as
R2
. As shown in the photos posted with this entry, R2 does not have legs yet. NASA is planning to eventually have the robot fully-limbed so that it can conduct tasks such as performing maintenance throughout the interior of the ISS' various modules, and even assisting astronauts during spacewalks outside of the orbiting laboratory. In the meantime, R2 will continue being tested to make sure it properly functions as the very first dexterous humanoid robot in space.
Satoshi Furukawa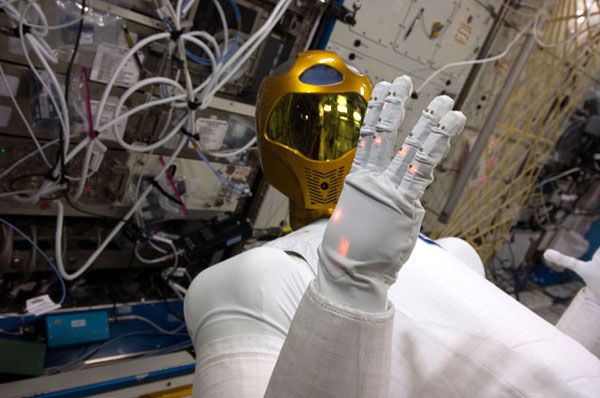 Satoshi Furukawa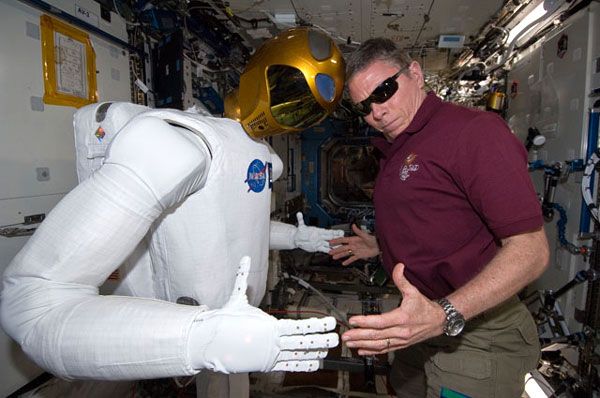 Satoshi Furukawa