PHOTO OF THE DAY...
This awesome pic of two Russian
Soyuz
spacecraft with auroras glowing in the background was recently taken by current International Space Station
(ISS)
commander, Mike Fossum. Considering the fact the ISS is intended to stay in Earth orbit till at least 2020, we can expect more majestic images like this downloaded to the ground from 200 miles above throughout this decade.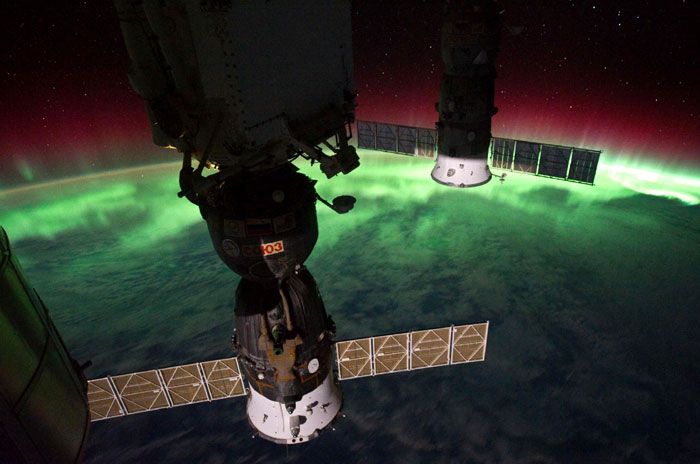 NASA / Mike Fossum -
Twitter.com