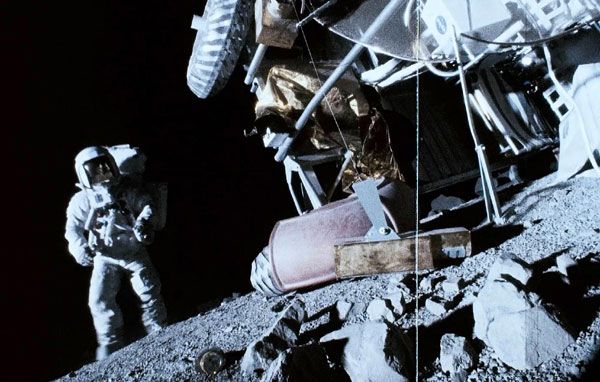 APOLLO 18...
The movie has already been out in theaters for almost a month now, but just thought I'd post
a link to the review
of the sci-fi horror flick on my
Film Notes
section. Also,
click here
to get some interesting info by NASA on the
real
Apollo 18
mission. Turns out— Apollo 18 wasn't canceled at all...just renumbered on the flight manifest. Click on that last link above to get more details on this.