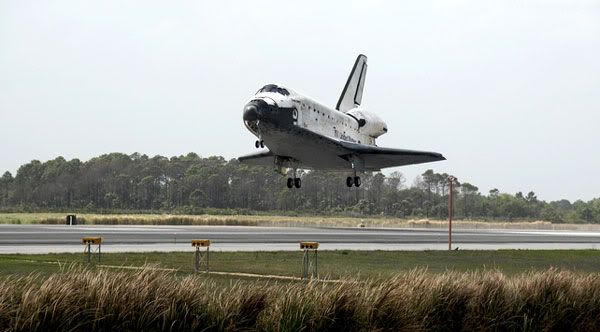 NASA / Kim Shiflett
BACK ON EARTH...
I was gonna post a lengthy entry about how the International Space Station
(ISS)
now resembles artists' renderings of the outpost when it was first conceived in 1984
(as Space Station Freedom)
, but I don't wanna. Instead, here's a pic of
Discovery
touching down at Kennedy Space Center in Florida today...and another of the ISS in all its
(81% completed)
glory...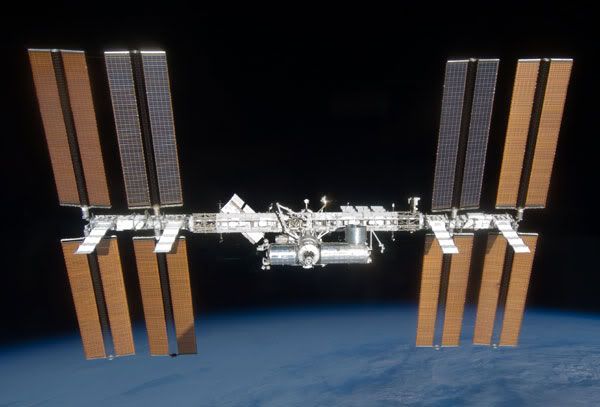 NASA
UPDATE (March 29):
This photo is now my desktop wallpaper...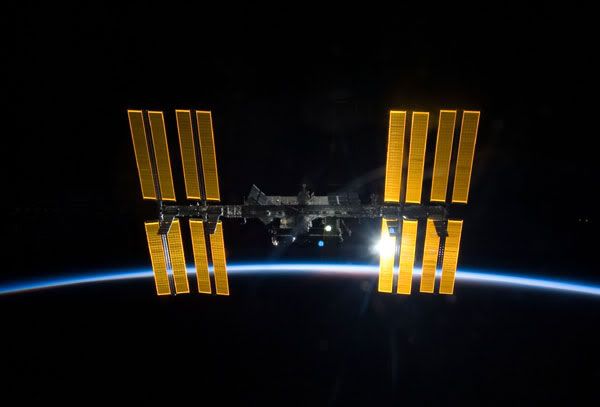 NASA