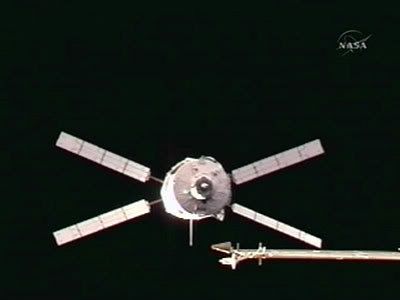 NASA TV
THAT'S NO X-WING...
The European Space Agency's newest spacecraft,
Jules Verne
, successfully came within 36 feet of the International Space Station
(ISS)
yesterday...paving the way for its inaugural docking with the orbiting complex on Thursday. Jules Verne
(officially called the Automated Transfer Vehicle, or ATV)
joins the space shuttle and Russia's
Soyuz
and
Progress
capsules as the newest member of the fleet that is the lifeline for the ISS. Europe plans to launch at least 4 more ATV's over the coming years, with Japan next in line to send its own supply ship, the
H-II Transfer Vehicle
, to the station by 2009.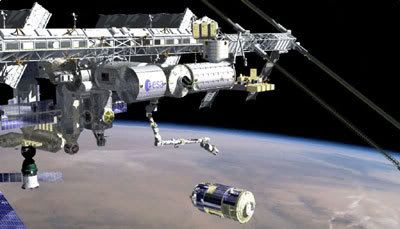 JAXA
By the way, I was trying to come up with a good quote from the original
Star Wars
movie to use as the yellow tagline above. "We're caught in its tractor beam" was considered, and so was "Ship approaching, ATV-class." Though technically, that second line was adapted from
The Empire Strikes Back
. Haha.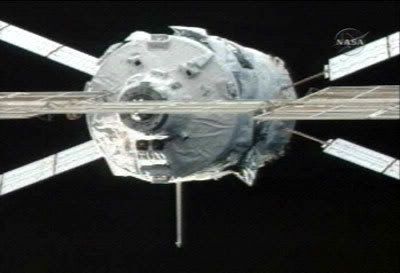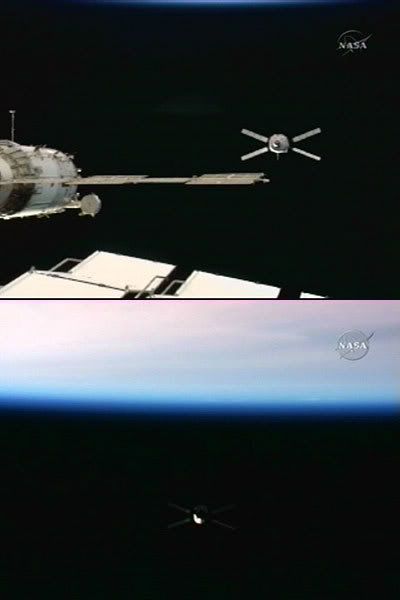 NASA TV