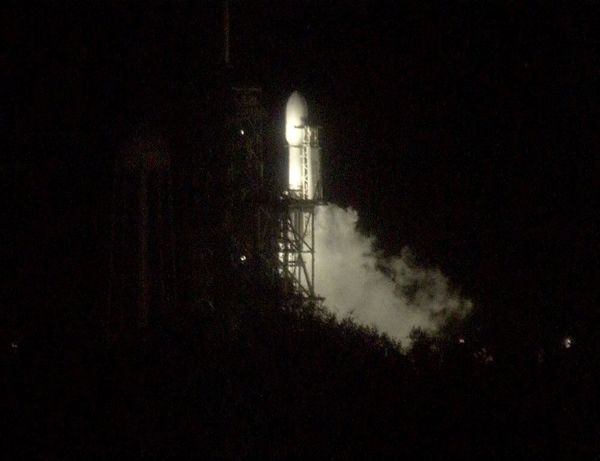 Spaceflight Now
Despite the fact
the static-fire test for SpaceX's newest rocket has been delayed numerous times over the past ten days,
Falcon Heavy
has managed to undergo a couple of fueling tests—otherwise known as Wet Dress Rehearsals
(WDRs)
—at Kennedy Space Center's
(KSC)
Launch Complex
(LC)
-39A since that time. Another static fire attempt was targeted for tomorrow, but the U.S. government shutdown that began at midnight on January 20 caused it to be cancelled. While SpaceX is allowed to conduct Falcon Heavy propellant loads at LC-39A on its own accord, government employees at Cape Canaveral, KSC and the U.S. Air Force
(its 45th Space Wing in general)
are required to coordinate with SpaceX in regards to an engine test
(since preparing for a static fire is the equivalent of prepping for a launch itself...with Range safety, communications and other aspects coming into play)
. These employees are furloughed as long as the shutdown is in effect. Hopefully, it won't last too long
(even though the last government shutdown, which took place in 2013, ended after 16 days)
, and SpaceX has gained enough knowledge from the Wet Dress Rehearsals to finally ignite the Falcon Heavy's 27 Merlin engines on its next attempt. That is all.