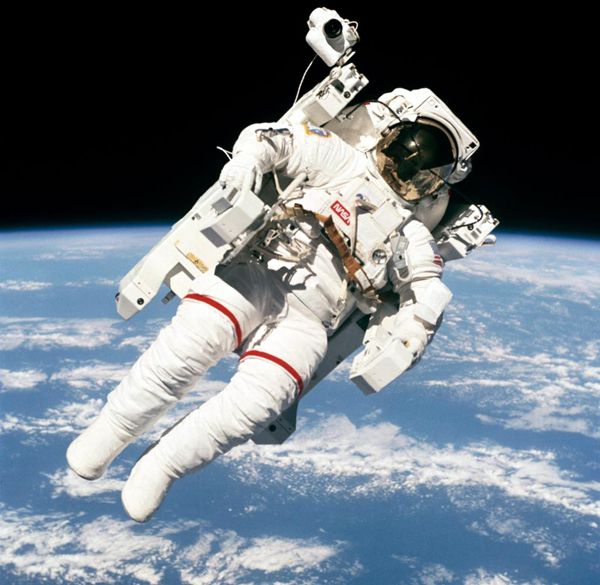 NASA
Bruce McCandless II,
the NASA astronaut who conducted the first-ever untethered spacewalk during a shuttle mission in 1984, passed away yesterday at the age of 80. Along with being the subject of an iconic photo
(taken from the orbiter Challenger during flight STS-41-B)
showing him piloting a Manned Maneuvering Unit high above the Earth, McCandless was also part of the
STS-31
crew that deployed the
Hubble Space Telescope
from shuttle
Discovery
in April of 1990. May this brave explorer rest in peace.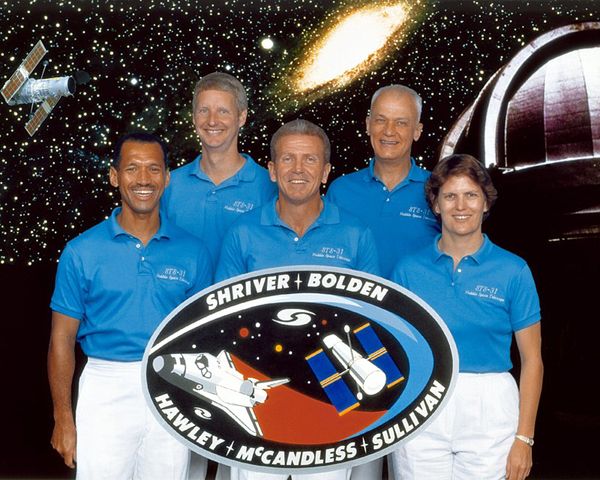 NASA