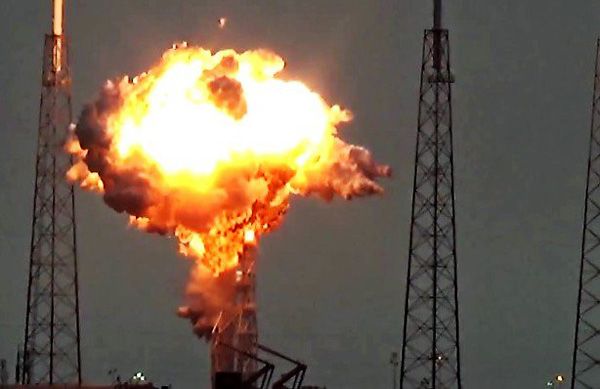 USLaunchReport.com
So a few weeks ago,
I read online that in its bid to send crews up to the International Space Station
(ISS)
beginning next year, SpaceX plans to have astronauts board its
Dragon 2
vehicle before fueling operations are to commence with the
Falcon 9
booster at the launch pad. The reason for this being that SpaceX has been employing a new type of cryogenic propellant for its rockets since they returned to flight
last December
...and the propellant needs to remain at a super-cooled temperature up until lift-off to ensure optimal performance for the Falcon's nine Merlin 1D engines. In the wake of today's explosion at Cape Canaveral Air Force Station
(CCAFS)
in Florida, NASA may have an issue with having astronauts inside the Dragon capsule while a hazardous fueling operation is taking place beneath their seats.
SpaceX
While no new regulations by the government should be created in response to today's disaster
(personally-speaking... There were no fatalities or injuries this morning, all of the damage occurred on SpaceX property at CCAFS, and the Israeli AMOS-6 satellite it was carrying is fully insured)
, NASA will no doubt set up some strict guidelines for how SpaceX preps its launch vehicles once human beings begin to hitch rides on them sometime in 2017
(assuming the delay caused by today's anomaly won't be
that
severe as to push the first crewed launch to 2018—the same year as NASA's Exploration Mission 1 and Boeing's CST-100 Starliner's first manned flight to the ISS)
. Let's cross our fingers that SpaceX will be able to fully recover from this the same way it recovered from the
CRS-7 launch mishap
that took place more than a year ago.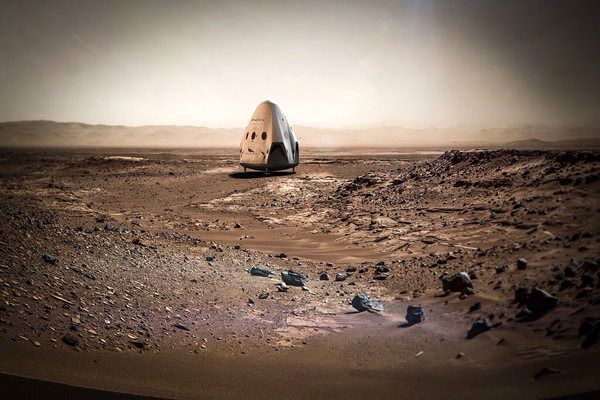 SpaceX
Sometime this month, SpaceX founder Elon Musk plans to reveal to the world his company's blueprint to sending humans to Mars aboard a new type of rocket
(one that's
much
bigger than the Falcon Heavy that's supposed to make its flight debut before the end of this year)
. It would be unfortunate if we have to wait much longer for SpaceX to presumably unveil the so-called
Mars Colonial Transporter
(a.k.a. BFR, or Big F**kin' Rocket)
that will either challenge or complement NASA's
Space Launch System
destined towards bringing crews to the Red Planet in a little over a decade. Today is no doubt a pivotal moment for SpaceX and how it will get back on its feet to continue revolutionizing manned spaceflight. That is all.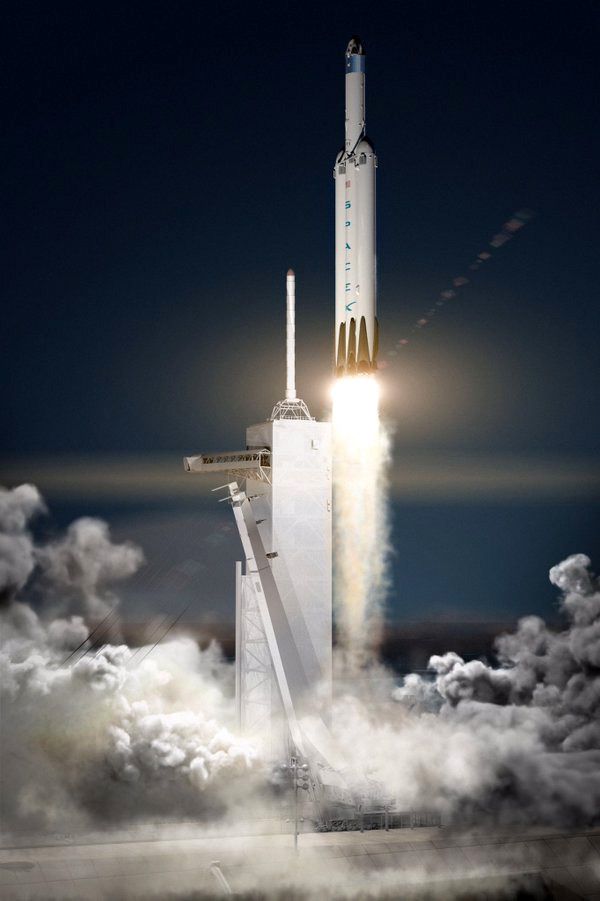 SpaceX