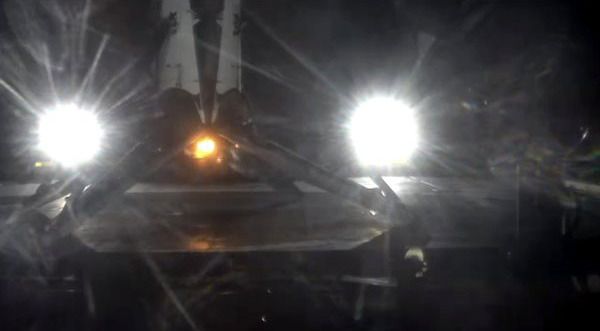 SpaceX
Earlier today,
SpaceX once again made history when a
Falcon 9
first stage booster that launched a Japanese communications satellite to orbit successfully landed on a robotic barge out in the Atlantic Ocean. This is the second time in
less than a month
and the third time
since last December
that Elon Musk's company was able to retrieve a flown rocket after it returned to Earth. Unlike last month, however, today's feat was more difficult... The Falcon 9 booster launched the satellite
(known as JCSAT-14)
to a geostationary transfer orbit—which is located more than 22,000 miles above our planet as opposed to the low, 250-mile orbit where the International Space Station and SpaceX's
Dragon CRS-8
capsule reside. This means that the first stage had to travel at much faster speeds and experience greater heating than the previous booster as it re-entered Earth's atmosphere and descended towards the Atlantic Ocean.
SpaceX officials said before the launch that there was a 50/50 chance that this booster would survive the landing attempt. What they got instead was a third flown rocket to be temporarily placed inside SpaceX's storage hangar at Cape Canaveral; waiting to be refurbished and re-flown on another orbital flight.
(The booster that flew last December, however, will go on display at SpaceX's headquarters in Hawthorne, California.)
SpaceX plans to do another barge landing before it attempts to have a Falcon 9 touch down at Cape Canaveral again...sometime this year.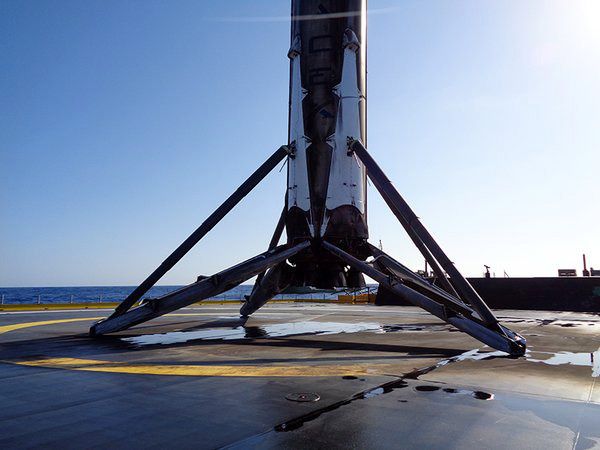 SpaceX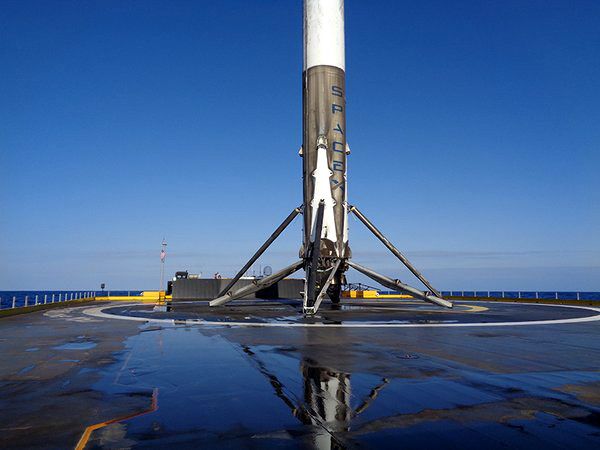 SpaceX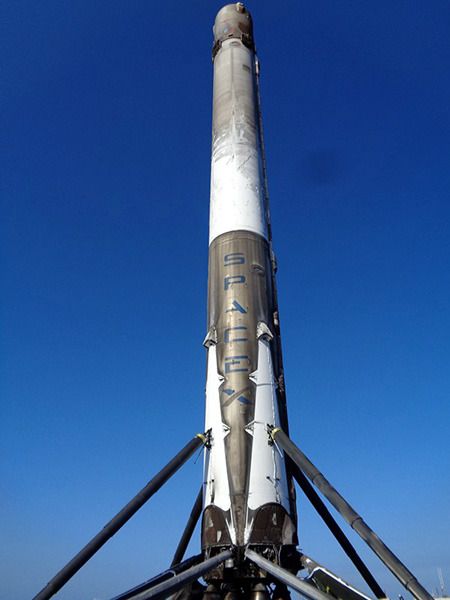 SpaceX