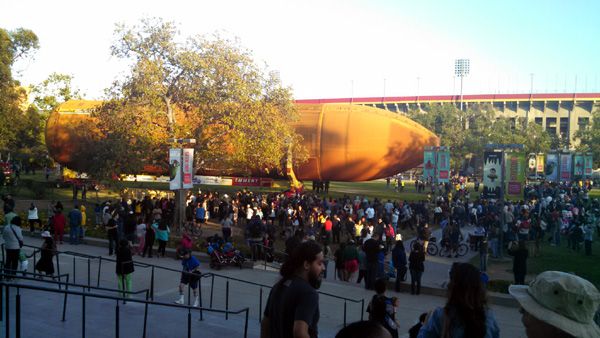 Just before 7 PM (Pacific Time),
yesterday, a truck towing the space shuttle fuel tank
ET-94
pulled up onto a grassy area right next to the Samuel Oschin Pavilion,
Endeavour's
current home, at the California Science Center. This marked the end to an almost 12-hour journey that I spent following the giant NASA flight artifact as it slowly made its way from Inglewood to its permanent home in downtown Los Angeles. Here are some pics
(out of almost 200 that I took yesterday)
of the external tank as large crowds gathered around it to snap photos and take part in this once-in-a-lifetime opportunity.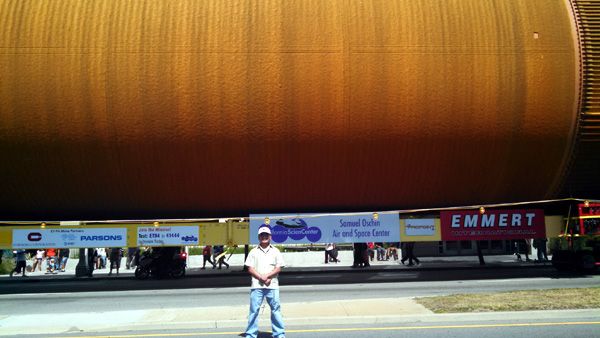 ET-94 will spend the next two years undergoing refurbishment outside Endeavour's pavilion...prior to being mated to the retired orbiter and twin Solid Rocket Boosters
(that are still in storage at Edwards Air Force Base in the Mojave Desert)
in preparation for their eventual display inside the Samuel Oschin Air and Space Center, scheduled to open in 2019. Stay tuned.