Last night,
the droneship carrying the
Falcon 9
rocket that successfully launched
Dragon
on
the CRS-8 mission
to the International Space Station last Friday finally arrived at Port Canaveral in Florida. From there, the booster will be transported to Launch Complex 39A
(which is now leased by SpaceX)
at NASA's Kennedy Space Center to undergo at least 10 test firings. If those tests are successful, then this booster will possibly be reused for another orbital launch several months from now. SpaceX is making history!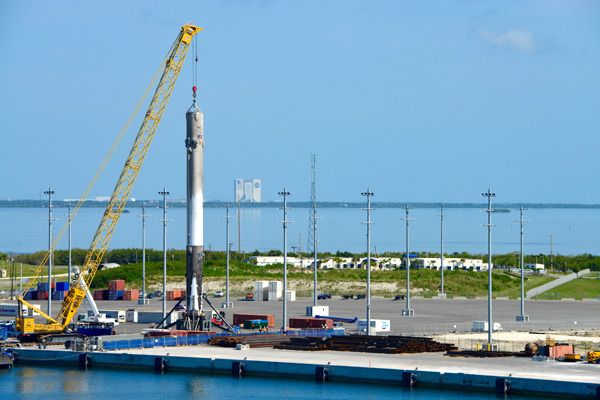 Photo courtesy of MarekCyzio -
NASASpaceFlight.com