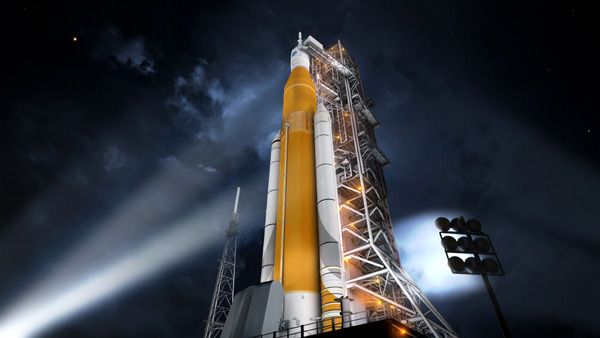 NASA / MSFC
NASA's Space Launch System Design 'Right on Track' for Journey to Mars (Press Release - October 22)
ABOVE: Artist concept of the SLS Block 1 configuration.
For the first time in almost 40 years, a NASA human-rated rocket has completed all steps needed to clear a critical design review
(CDR)
. The agency's
Space Launch System
(SLS)
is the first vehicle designed to meet the challenges of the journey to Mars and the first exploration class rocket since the
Saturn V
.
SLS will be the most powerful rocket ever built and, with the agency's
Orion
spacecraft, will launch America into a new era of exploration to destinations beyond Earth's orbit.
Source:
NASA.Gov