NOTE: Due to a helium leak inside its Falcon 9 launch vehicle, SpaceX has delayed today's lift-off for its Dragon CRS-3 spacecraft to no earlier than this Friday, April 18.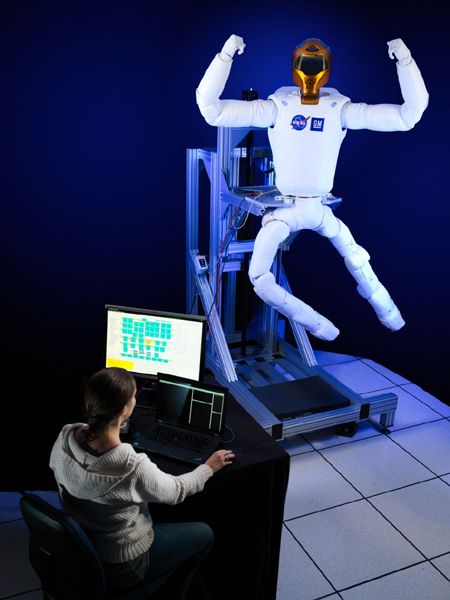 NASA
Climbing Legs for Robonaut 2 Headed to International Space Station (Press Release)
NASA has built and is sending a set of high-tech legs up to the International Space Station for
Robonaut 2
(R2)
, the station's robotic crewmember. The new legs are scheduled to launch on the
SpaceX-3
commercial cargo flight to the International Space Station, scheduled to launch Monday, April 14 at 4:58 p.m. EDT from Cape Canaveral Air Force Station in Florida.
These new legs, funded by NASA's Human Exploration and Operations and Space Technology mission directorates, will provide R2 the mobility it needs to help with regular and repetitive tasks inside and outside the space station. The goal is to free up the crew for more critical work, including scientific research.
Once the legs are attached to the R2 torso, the robot will have a fully extended leg span of nine feet, giving it great flexibility for movement around the space station. Each leg has seven joints and a device on what would be the foot, called an "end effector," which allows the robot to take advantage of handrails and sockets inside and outside the station. A vision system for the end effectors also will be used to verify and eventually automate each limb's approach and grasp.
Source:
NASA.Gov