Image of the Day...
NASA astronaut Chris Cassidy uses a digital still camera during a spacewalk conducted today as maintenance work was performed on the International Space Station. A little more than one hour into the excursion, fellow
Expedition 36
crew member Luca Parmitano
(who took this photo)
reported to flight controllers at NASA's Johnson Space Center that water was floating behind his head inside his helmet. The water posed no immediate danger to Parmitano, but Mission Control decided to end the spacewalk early. The final elapsed time for today's excursion was one hour and 32 minutes.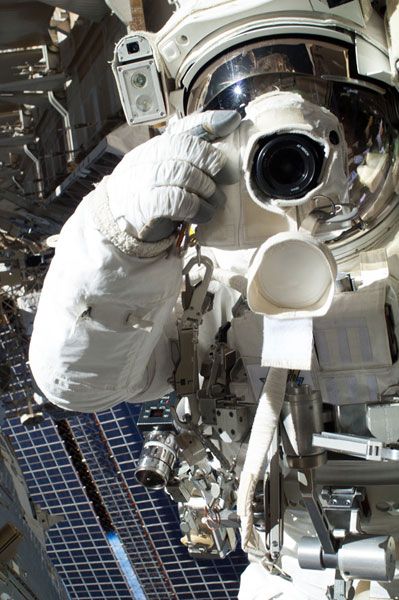 NASA